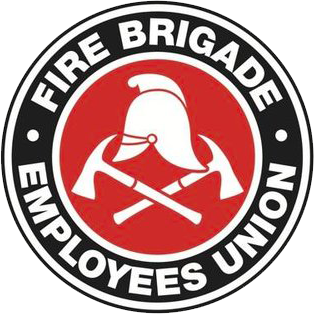 Strength in unity since 1910
SITREP 7/2013
February 16, 2013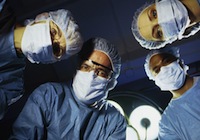 Inside this issue:
AMP show cause letters – update
Sub-Branch elections – Delegates check your status
UFUA settles for more of the same
AMP show cause letters – update
SITREP 4/2013 reported that a first wave of "show cause" letters under the new Attendance Management Policy (AMP) had just been sent to members, who were advised to fax a copy to the Union office as soon as possible so we could provide advice and assistance in preparing a response. Our review of those letters, which it emerged had been sent to permanent members in regional zones only, led us to seek a meeting with the Department to ensure that the AMP's screening processes were being observed.
As a result of this meeting it was agreed that the AMP's trigger of 96 hours in 12 months would not be applied in the short term. This will result in about one-third of the letters already issued being withdrawn. These members will be contacted by the Department shortly. It was also agreed that the remaining members must now reply within 12 days commencing yesterday. The Union will again now contact each member who faxed us their show cause letter to advise and assist in preparing your reply.
We understand that the Department will begin sending out the metro show cause letters as soon as this week. A Union guide and overview of the new AMP will be issued in next Friday's SITREP 8/2013.
Sub-Branch elections – Delegates check your status
The Union's Returning Officer will soon call for nominations for the three committeeperson positions on each of the Union's Sub-Branch Executive Committees. Stay tuned for the official notice to come.
These elections are held every three years in the year following the tri-ennial State Committee elections and are conducted as per Rule 51(10) by a ballot of all 'recognised workplace delegates' within the Sub-Branch. If members or Delegates have any doubt as to who the recognised Delegate for your station/section is, or whether your status as a Delegate has been recognised, please contact the Union Office as soon as possible to confirm the details and, if necessary, to arrange to elect a new Delegate.
UFUA settles for more of the same
The UFUA this week issued a shamelessly self-congratulatory yet also amusing bulletin announcing that Peter Marshall had been re-elected, unopposed, as Secretary.
The bulletin, which was authorised by retiring UFUA President Mick Farrell, notes without any apparent sense of irony (or modesty) that "Mick has worked tirelessly for approximately 33 years to represent the interests of members and to ensure that the UFUA became the united force it is today." Turning then to Peter Marshall, it claims that "Peter was first elected to the position of National Secretary in 2001.  Over the past 12 years the UFUA has gone from strength to strength not only in membership numbers but in its political capital."
The truth is quite the opposite. The UFUA remains, at a national level, divided and its membership has collapsed from 15,000 members just three years ago to barely 9,000 today. This may well be a record, as no other Australian union is thought to have lost such a large proportion of its membership (40%) over such a short period. This latest UFUA bulletin therefore reaffirms the contempt of its current leaders for not only our members, but also for their own, and why we were right to withdraw our support.
John Henry
Senior Vice President and Acting State Secretary