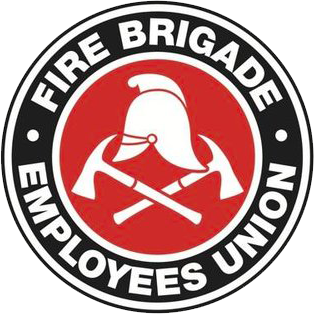 Strength in unity since 1910
SITREP 12/2013
March 23, 2013
Inside this issue:
Petty cash reconciliations
Allowances underpaid
Disciplinary Regs to be arbitrated
Petty cash reconciliations
The Department is now "encouraging" (but not ordering) members to repay incident meal and refreshment allowances received from petty cash during the last nine months of our dispute over the payment of these allowances. Having now resolved this dispute (see SITREP 8/2013) the Union is not about to stop members reclaiming through the T&E system if it will result in less tax being withheld, however no member who has already been paid the net amount from petty cash in accordance with SITREP 21/2012 is required to repay these amounts.
Our advice? If you (a) estimate that you'll be in front tax-wise and (b) can actually be bothered, then refund the petty cash originally claimed and reclaim through the T&E system. Otherwise, do nothing.
Allowances underpaid
Astute members alerted the Union to the fact that numerous allowance rates (specifically, those listed at Table 3 of the Permanent Award and Table 1 of the Retained Award) have not yet been updated by the Department to reflect the 22 February payrise. When contacted today, the Department assured the Union that it was working to rectify the problem and further, that any underpayments will be corrected and members back paid as soon as possible. Members are advised, as always, to check your payslips and to ensure that any shortfall is made up in due course.
Disciplinary regs to be arbitrated
Further to SITREP 8/2013, the Union has secured an undertaking from the Department and the Government that their new unfair disciplinary regulations will not be promulgated until IRC President Justice Boland has arbitrated on the dispute. And not before time.
Making headlines this week was the O'Farrell Government's legislation to abolish the right to silence, allowing juries to draw an adverse inference if people accused of a crime chose not to take part in police interviews, but later relied on evidence they did not disclose. Another law makes it compulsory for the defence and prosecution to outline their cases weeks before trial, to prevent the prosecution from being surprised by arguments. If the accused raises a different defence at trial, the judge could instruct the jury to draw an unfavourable conclusion. Firefighters currently enjoy the same right to silence and presumption of innocence protections in FRNSW disciplinary proceedings, but for how much longer?
The matter has been listed for hearing on 7 May 2013, with the Union to file our evidence and submissions by 3 April, the Department by 24 April and any reply from the Union by 1 May. An outline of the problems with the Department's proposed regulations can be downloaded by clicking here. More to follow.
Jim Casey
State Secretary