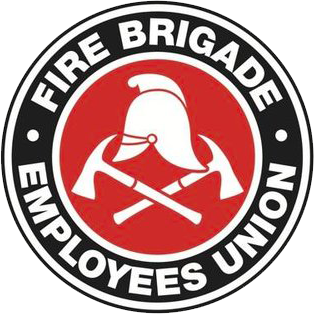 Strength in unity since 1910
SITREP 20/2013
May 17, 2013

Inside this issue:
FRNSW open today – closed tomorrow?

A new Drug and Alcohol Protocol? Update #1

R U OK Glenn? Yes!
FRNSW open today – closed tomorrow?
The annual spectacle of FRNSW Open Day hits stations this Saturday. But things are a little different in 2013. This year there is no guarantee that the station you visit will be open. And if it is open today, there's no guarantee it'll be open tomorrow.
Open Day is an opportunity for us as firefighters to explain to the local community what we do. It is also an opportunity to explain to the local community what the O'Farrell Government is doing to all of us.
So first things first. It the Department either takes your station offline on Open Day, or moves your crew up to cover another station that is closed, make sure that our "Station Closed" posters are up so the community knows exactly who to blame. Then contact your local State Committee official. We will make sure that local media and local government are aware of the closure.
Otherwise, when families come in please take the opportunity to explain to them what is happening to their fire service. Attached to this edition of SITREP is a downloadable flyer that can be handed out to the public explaining what the budget cuts mean for FRNSW, and what that means for the public.
Open Day 2013 is an opportunity to make the case to the people who live and work around your station why these budget cuts are bad for firefighters, and bad for the community. Make the most of it.
 A new Drug and Alcohol Protocol? Update #1
SITREP 41/2012 reported on Commissioner Mullins' announcement that consultation with the Union for a new D&A Policy had "concluded and the policy is now in final draft". That was 7 months ago. We heard nothing more until 1 May, when the Department's new proposed Policy and Procedures documents were delivered to the Union office as a fait accompli, resulting in yet another dispute listing with the IRC.
On Monday Commissioner Mullins released his new Policy "for staff comment" by 27 May. He did this despite having previously informed both the IRC's Judge and the Union that the Policy was set in stone and there would be no further changes. The Department raised eyebrows by also warning the Judge that the proposed Policy would be withdrawn and a harsher policy put in its place if the IRC intervenes.
The Union is currently finalising a comprehensive response to the Department's proposals which will be posted to our website next week. The dispute is listed to return to the IRC on 6 June. More to follow.
 R U OK Glenn? Yes!
In a satisfying outcome to the threatened mass sackings of injured members that the Union blocked back in September 2011 (see SITREP 36/11), one of those members, QF Glenn Sekulic, was today cleared for a return to full operational duties. Comrade Sekulic was due to be sacked on 20 October 2011 after the Department declared him (incorrectly) no longer fit to perform operational duties, and is the first member to have their appeal under our new fitness for duty assessment process upheld (see SITREP 38/12).
Jim Casey
State Secretary