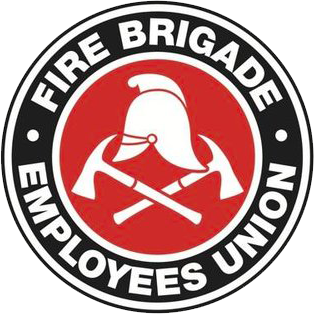 Strength in unity since 1910
SITREP 23/2013
June 7, 2013
Inside this issue:
Medical certificates – mind your own Business Managers
AFA rip-off approaches
IRC update
Medical certificates – mind your own Business Managers
The Union understands that at least some Duty Commanders have been told that their firefighters' medical certificates must now be forwarded on to their Business Manager, who will in turn check to see if the medical certificate includes a diagnosis. Any medical certificate that does not include a diagnosis will apparently then be rejected and sick leave will not be paid. To make matters worse, the Duty Commanders in question were also told (verbally, of course) that the Union was not only aware of this new procedure, but had agreed to it. This is simply not true.
As a result the Union is reviewing its position on the provision of medical certificates and specifically, diagnoses, with a view to ensuring that members in future provide the absolute bare minimum of medical information that is legally required. In the interim, any member who is questioned over a medical certificate or who is threatened with their pay being docked should contact the Union.
AFA rip-off approaches
Further to our recent item on the O'Farrell Government's looming $1,250 AFA rip-off (see SITREP 19/13's "FRNSW to be issued with sidearms?"), edition no. 564 of the Department's "Commissioner's Corner" included a surprisingly candid explanation of where all the AFA money goes. And it's not to us. We reproduce that Q&A piece here in full:
Q.  FRNSW responding to over 46,000 AFAs last year (as reported on the intranet and Commish's Corner) – where does all the money from the false alarm charges go? If FRNSW responds to a similar number of AFAs in 2013/2014 and with the charges increasing to $1,250, this will bring in well over $55,000,000. Surely these fees could be put towards paying for overtime and keeping stations online?
A.   This is a good question and one that frequently comes up when I am out visiting stations. The money that is raised from false alarm charges is considered by Treasury as revenue, meaning that the money raised is deducted from our annual budget. In simple terms, if our budget was $700,000,000 and we received $55 million from false alarm charges (the figure is much less than this – not all alarms are chargeable), then this amount would be deducted and our allocation from Treasury would be reduced to $645,000,000. (These numbers are simplified for the purposes of the illustration.)
So no, these fines are not helping FRNSW and they're not helping us. The money raised is going straight back to Treasury, eroding the FRNSW budget and turning firefighters into glorified parking inspectors.
IRC update
Proceedings in the Union's application for a wage increase for retained members performing Community First Responder (CFR) concluded today. A decision is expected shortly.
The Inspectors' promotion system dispute will be heard next Tuesday 11 June. More in SITREP 24.
The Union's Retained Award application returns for a full day's conciliation on Thursday 13 June.
The Drug and Alcohol dispute was heard yesterday and is listed for a report back next Friday 14 June.
Jim Casey
State Secretary