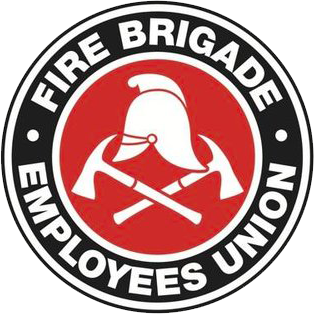 Strength in unity since 1910
SITREP 25/2013
June 21, 2013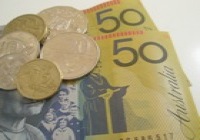 Inside this issue:
IRC awards 7% wage rise for Retained CFR
Final meeting details for June 2013 SGM
IRC awards 7% wage rise for Retained CFR
The IRC's Justice Staff this afternoon handed down his final decision in the Union's long-running work value claim on behalf of retained members performing Community First Responder (CFR). The decision and reasons can be read in full by clicking here.
Full commentary to follow in next week's SITREP 26/13.
Final meeting details for June 2013 SGM
Further to the notice of 7 June, advice of the following meetings was received by the deadline of 1500 hrs today. Members are reminded of Rule 51(18), which provides that "any financial member of the Union is entitled to attend, participate in and vote at any Sub-Branch meeting held pursuant to sub-rule (6), but only insofar as their attendance, participation and voting concerns the business on the agenda of a General Meeting."
The first and opening section of this SGM was held at the Trades Hall auditorium today. As none of the four agenda items were successfully amended, the motions for consideration remain as notified on 7 June. This SGM will conclude with the declaration of the combined vote of all meetings at the second and closing section of the SGM to be held next Thursday 27 June.
Sunday 23 June
Perisher – 426 Station, Perisher Valley commencing 1300 hrs
Delroy – 284 Station, Delroy commencing 1500 hrs
Tamworth – 452 Station, Tamworth commencing 1700 hrs
Sydney South – 70 Station, Maroubra commencing 1900 hrs
Monday 24 June
Nowra – 405 Station, Nowra (south station) commencing 1630 hrs
Tweed Heads – 468 Station, Tweed Heads commencing 1700 hrs
Illawarra – 503 Station, Wollongong commencing 1830 hrs
Bathurst – 216 Station, Bathurst commencing 1830 hrs
Temora – 456 Station, Temora commencing 1900 hrs
Tuesday 25 June
East Maitland – 373 Station, East Maitland commencing 0730 hrs
Central Coast – 304 Station, Gosford commencing 0900 hrs
Newcastle – 260 Station, Newcastle commencing 1200 hrs
Goulburn – 305 Station, Goulburn commencing 1230 hrs
Nelson Bay – 402 Station, Nelson Bay commencing 1630 hrs
Broken Hill – 238 Station, Broken Hill commencing 1700 hrs
Lismore – 362 Station, Lismore commencing 1700 hrs
Turvey Park – 472 Station, Turvey Park commencing 1730 hrs
Orange – 412 Station, Orange commencing 1800 hrs
Dubbo – 280 Station, Dubbo commencing 1800 hrs
Sydney West – 97 Station, Huntingwood commencing 1830 hrs
Wednesday 26 June
Maitland – 374 Station, Maitland commencing 1400 hrs
Batemans Bay – 217 Station, Batemans Bay commencing 1645 hrs
Coffs Harbour – 257 Station, Coffs Harbour commencing 1700 hrs
Thursday 27 June
The Sydney SGM (second and closing section) will be held
commencing 1100 hrs at the Union Office at 1-7 Belmore Street, Surry Hills.
Jim Casey
State Secretary