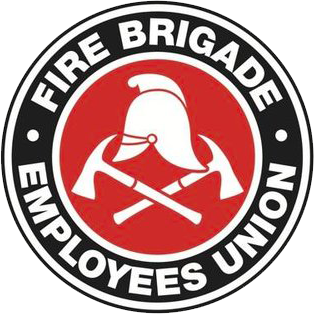 Strength in unity since 1910
SITREP 28/2013
July 12, 2013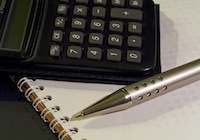 Inside this issue:
O'Farrell cuts public sector wages – update #3

Officer promotions update #3

Freedom of information is a wonderful thing #3

Formal inquiries "otiose", IRC decision in Regs dispute
O'Farrell cuts public sector wages –

update #3
SITREPs 26/2013 and 27/2013 both reported on the disgraceful conduct of the O'Farrell Government, which changed the law to suit itself immediately after losing the argument against the public sector unions (including the FBEU) in the IRC that increases in employer super payments could be offset against the 2.5% wages cap.
The FBEU has taken the lead in internal discussions at Unions NSW over the past month, consistently arguing from day one that:
first and foremost, the public sector unions should not allow O'Farrell to change the law after losing the court case; and

if, after having a go, we still go down on point 1 then the next 2.5% wage increase should not be discounted to 2.25% because 9.25% of a 2.25% increase is in fact only a 2.4845% increase (ie, the Government will rip us off even further unless the revised increase is 2.26544%); and

the only way to ensure that members of the pre-1993 SSS and SASS defined benefit schemes are not ripped off will be to establish separate wage schedules for those members, who would then receive the full 2.5% pa wage increases.
On point (1), our call for serious industrial action to overturn O'Farrell's new Regulation has so far fallen on (mostly) deaf ears. It certainly hasn't been for want of arguing for it. Repeatedly. It was like workers comp and 21 June 2012 all over again.
On point (2), it was the FBEU who worked this out and our revised figures were today argued as a bottom (but not final) line by Unions NSW in the IRC today.
On point (3), the FBEU has been pushing for separate wage schedules not only to protect SSS and SASS members' benefits, but also to make it administratively much harder for the Government to reduce the rates for the remaining 80% of members. Unfortunately, most public sector unions don't share our level of expertise on the old super schemes (D&D anyone?) and not all unions are convinced that our separate wage schedule solution is the way to go, so this is still being argued out.
How will it all end? The simple answer is that it's still too soon to say yet but members can be confident that this is far from over. 
Officer promotions update #3
I reported in SITREP 27/2013, it seems prematurely, that my discussions with Commissioner Mullins had been fruitful. However, given that we had insufficient time to explore all the issues, in correspondence yesterday I sought further direct discussions in order to resolve this important matter. I also sought specific responses to our letter of 24 June, which were not forthcoming in the Department's response of 4 July.
Mr Mullins wrote late this afternoon, rejecting my request for a further meeting and stating that the Department would now be proceeding regardless. Copies of the three letters are below:
Department letter dated 4 July
Union letter dated 11 July
Department letter dated 12 July
So it's back to the Industrial Relations Commission. More to follow.
Freedom of information is a wonderful thing #3
SITREP 27/2013 extended an invitation to Commissioner Mullins to confirm that the radical cost cutting proposals contained in a document the Union accessed through freedom of information laws would never be implemented and were, as he said in Commish's Corner, merely a "series of thoughts". For those who are yet to see the document those thoughts included the closure of stations and the reduction of crew sizes below safe and effective minimum levels at either "low risk" or "special purpose" brigades.
Commissioner Mullins has so far failed to take up our invitation, which stands.
Formal inquiries "otiose",

IRC decision in Regs dispute
As SITREP 12/2013 reported, the Union's dispute with the Department over its proposed changes to disciplinary processes went to hearing before IRC President Justice Boland recently and on 9 July he handed down his decision, which can be read by clicking here.
In summary, the President refused our application for an interim award that preserved the current disciplinary regulations, as well as associated Standing Orders and procedures.
The parties have been ordered to meet and endeavour in good faith to negotiate the terms of a regulation to replace the current Regulation, having regard to the decision. The status quo will prevail until the parties have reported back on the outcome of these negotiations. That report back is scheduled for 29 July.
The decision goes into some detail as to why Justice Boland disagreed with the Union's contentions on most points that the new regulation and related guidelines do not preserve the existing rights and protections afforded to firefighters under the current Regulation. This includes the loss of formal inquiries, which are described as "otiose" (a dictionary special if ever there was one) given the ability of the IRC to deal with disciplinary matters at any stage of the process.
Despite this, Justice Boland has identified provisions where this has occurred, and the need for amending the new regulation and/or guidelines to deal with those issues. Most importantly, the decision makes clear that any new regulation and associated guidelines are not to be promulgated until "a proper process of consultation has occurred and the FBEU maintains a right to bring the matter to the Commission."
There will be further updates in coming weeks as to the outcome of negotiations.
Jim Casey
State Secretary