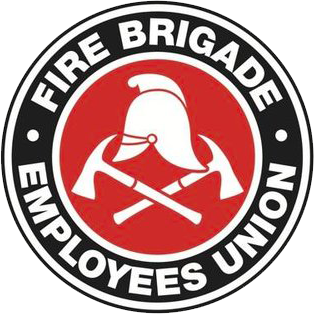 Strength in unity since 1910
SITREP 29/2013
July 19, 2013
Inside this issue:
Vale Dave Turner
Tax time reminder – claim your Union dues
Meal and travel allowance increased from 1 July 2013
New structural helmets
In brief
Vale Dave Turner
As members would be aware, Comrade Dave Turner, of 29 Station C Platoon, tragically passed away last Saturday whilst on duty. Dave was well known and liked both through the job and in his community, and this was reflected in the enormous turnout to today's funeral. He is survived by his wife and two sons.
This is one of those occasions where the Union and Department are on the same page, working together to make sure that the Turner family's entitlements under Death and Disability and workers compensation are processed as expeditiously as possible.
Tax time reminder – claim your Union dues
With the end of the financial year, members are once again reminded (and certainly advised) to claim your Union dues as a work-related tax deduction for the 2012/13 year. This amount should appear on your PAYG Payment Summary (ie, Group Certificate) issued by FRNSW.
Meal and travel allowance increased from 1 July 2013
As occurs each year, certain allowances in both the Permanent and Retained Awards increased on and from Monday, 1 July. Click here to download a table containing the new meal and travel allowances.  The allowances have been determined at a level consistent with the reasonable allowance amounts for the 2013/14 financial year, as determined by the Australian Tax Office (ATO) and the Sydney CPI increase for the March quarter. Members are advised to claim the new rates immediately and back to 1 July.
New structural helmets
Mr Mullins' answer this week to a Commish's Corner query over the need to replace the current structural firefighting helmets suggested that while the Department did not need to replace the current helmets, the O'Farrell Government believed that this (unlike keeping fire stations open)was a "high priority". We might thank them for their kindness if not for the clauses in both Awards which require the Department to supply PPC that meets relevant national standards "or as otherwise agreed to with the Union". And we didn't agree otherwise, so the reality is they had no choice.
In brief
The Department's attempt to ram through its new Inspectors Pre-Entry Test hit a hurdle this week after the Union notified the IRC of a dispute under the Permanent Award's subclause 36.7, which provides that "there will be no implementation of the change until the Industrial Relations Commission determines the matter or orders otherwise". The dispute returns to the IRC on Tuesday.
Further to SITREP 28's report on O'Farrell's attempted 0.25% super/wages rip off, the Government has this week agreed with the FBEU's reasoning and figures if (and I stress, if) the super increase is to be offset by a reduction in wages. There is no such agreement yet for SSS and SASS scheme members.
Jim Casey
State Secretary