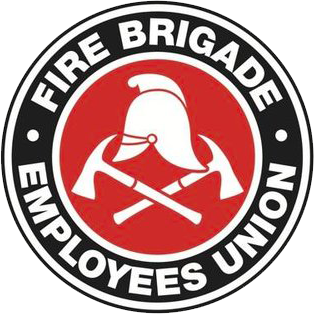 Strength in unity since 1910
SITREP 30/2013
July 28, 2013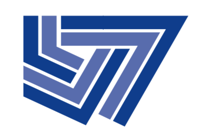 In this issue:
Defence of the 10/14 to start with Holmesville
Retained Award negotiations update #2
Commissioner's Orders shrinking, except in name
Officer promotions update #4
SASS and SSS retirement planning seminars
Defence of the 10/14 to start with Holmesville
What an inventive and resourceful Brigade we are becoming. Hot on the heels of his ground-breaking temporary closure of stations (TOLing), Commissioner Mullins now plans to wind a 10/14 station back to day shift-only roster and then use the 17 permanent jobs that will be displaced as relievers. The station in question, Holmesville, commenced with S/O and 3 on the 10/14 Roster barely three years ago in part settlement of the dispute over the closure of Waratah (see SITREP 8/2010). So much for our agreements.
Management has not yet got around to actually informing the Union of these intentions, but I'll spare them the bother by stating the Union's position here in clear and simple terms. No.
In a policy decision that also determines our stance on the rumoured intention by the Department to cut the Back to Back rosters at Kariong and/or Doyalson down to day shift (another 8 jobs lost), the State Committee last week confirmed the Union's position on rosters and staffing, resolving:
"That the Union will neither accept nor allow any reduction in the number of Standard 10/14 Roster FRNSW fire stations, and will only allow a reduction in the number of two platoon (eg, Back to Back Roster) stations if this coincides with an increase in the number of Standard 10/14 Roster FRNSW stations and similarly, will only a reduction in the number of single shift (Special Roster) stations if this coincides with an increase in the number of two or four platoon FRNSW stations."
How we give practical support and effect to this policy is a separate question to be answered if and when the time comes. More to follow.
Retained Award negotiations update #2
Since our last update in SITREP 17/2013, discussions on the new retained award have remained focussed on the issue of availability – how to ensure it and how to reward it. Having explored many concepts, the Union's officials concluded that the retainer, not the hourly rates, is the most appropriate way to do this.
The Union's State Committee this month approved a new system for negotiation that would replace the current retainer and incident kilometre payments with a higher retainer, which would commence at $1.75 per hour and be paid to members who confirmed their availability. Unlike the present retainers, payment would be limited to the minimum number of staff required for each station's appliances so, for example, a brigade with a pumper (4) and a tanker (2) would allow 6 members to receive the retainer payment at any one time. On the other hand, there would be no minimum commitment required and a member who did not wish to confirm their availability would not be forced to. The payments would look like this:
| | | |
| --- | --- | --- |
| Hours available per week | Retainer per week | Retainer per year |
| 0 | $0.00 | $0 |
| 12 | $21.00 | $1,092 |
| 24 | $42.00 | $2,184 |
| 42 | $73.50 | $3,822 |
| 64 | $112.00 | $5,824 |
| 132 | $231.00 | $12,012 |
| 168 | $294.00 | $15,288 |
There will be more details about the proposal in next week's SITREP. In the meantime, members are encouraged to discuss the concept and to provide feedback by email, fax or telephone to the Union office.
Commissioner's Orders shrinking, except in name
Members have doubtless noticed that In Orders aren't what they used to be, often now containing no more than a few promotions and retirements. This is not due to Departmental laziness. It is a deliberate attempt by management to replace the transparency of clear orders, which remained in force until rescinded, with woolly new "policies" and mere "guidelines" available only online which can (and doubtless will) be changed overnight – hopefully without anyone (including the workforce and their Union) noticing. SITREPs 36/2012 and 44/2012 both reported on the Union's application for a new Conditions Award to secure many current Standing Orders as award entitlements. That application remains on foot and is being resolutely opposed by both the Department and the NSW Government, itself evidence that we are on precisely the right track.
On matters related, the Department this week launched something that nobody asked for in the form of a new Quarterly Summary of Commissioner's Orders "to improve access to information about new and revised policies and procedures, as well remind staff about recent changes". Unfortunately, the first edition omitted several items that had appeared in the original In Orders. A bit useless as a summary, then, given it is incomplete. And while we're talking change for changes sake, whose bright idea was it to replace the perfectly workable, well-understood and century-old title of "In Orders" with "Commissioner's Orders"? At best it's unnecessary. At worse it's indulgent.
Officer promotions update #4
The dispute over the Department's attempt to ram through a new selection process for the Inspectors' Promotion Program returned to the IRC last week, resulting in directions for the Union to prepare a series of questions for the Department, and for the Department to answer those questions prior to conciliation on Wednesday 31 July. A copy of the correspondence setting out the Union's questions (some 73 in total) can be downloaded by clicking here. The Department's answers will be published next week, together with a report on Wednesday's conciliation.
The Union raised concerns during last week's proceedings over the Department's failure to place the selection process on hold while the IRC conciliates and, if necessary, arbitrates the matter. While the IRC declined to recommend cancellation or deferral prior to conciliation, it was roundly acknowledged that the process (including the deadline for the submission of candidates' portfolios) will almost certainly have to be abandoned if an agreement can not be reached on Wednesday. More to follow in SITREP 31.
SSS and SASS retirement planning seminars
Pre-1992 permanent members are reminded that State Super holds regular seminars for members nearing retirement throughout Sydney and regional centres. For more information:
SSS members should see www.statesuper.nsw.gov.au/member_retireseminar_sss.htm
and SASS members go to www.statesuper.nsw.gov.au/member_retireseminar_sass.htm
Jim Casey
State Secretary