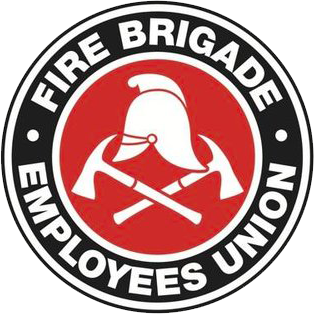 Strength in unity since 1910
Media Release – Fire Stations closed as Sydney burns
September 10, 2013
Bushfires expose O'Farrell Government budget cuts:
Off-duty crews called-in due to five stations being closed
NSW Government budget cuts have meant that when today's bushfire emergency hit, five Sydney fire stations were closed, and resources had already been diverted from four others.
The Fire Brigade Employees' Union said fire stations in Camden, Riverwood, Miranda, Mona Vale and Ryde were all closed due to budget cuts today, requiring Macquarie Fields, Ashfield, Botany and Newtown to be left vacant as crews were sent to cover their areas, while Ryde was not covered at all.
As today's bushfire emergency hit — with multiple fires in Western Sydney, the Hawkesbury, Blue Mountains and the Central Coast — Fire and Rescue NSW has had to recall off-duty firefighters to cover the gaps and closures.
At Castlereagh, where a large fire is impacting rural properties, the local fire station was also closed on both Sunday and Monday this week.
FBEU secretary Jim Casey said the nature of these bushfires had shown just how irresponsible the O'Farrell Government's policy of closing fire stations was.
"You don't have to be a rocket scientist to know that hot weather and strong winds can mean bushfires, but it appears to be news to the O'Farrell Government who have been caught with their pants down today," Mr Casey said.
"Off-duty fire crews had to be called in as neighbouring stations raced to protect life and property, all because budget cuts have left large areas of Sydney without adequate fire protection.
"Budget cuts and the irresponsible policy of closing fire stations meant that as fire conditions developed into a major emergency today, fire stations across the city were shut.
"With fire stations closed, it only takes one major incident in Sydney — like a serious house or factory fire — and resources would be overstretched."
Mr Casey said the State Government's reckless approach to public safety was unsustainable, with today's blazes catching them out well before the official start of the fire season.
"We have been warning the community and the Government about this for some time," Mr Casey said.
"Fire stations, like all emergency services, are there for a reason — to respond quickly and on short notice.
"Current budget cuts mean the State Government are treating fire protection like a game of musical chairs, shuffling resources around the city and hoping they aren't caught out.
"At some stage the music will stop and they will be left exposed, with communities around Sydney and the State the ones that will suffer.
"The FBEU is urging the NSW Government to lift these budget cuts and end the practice of temporarily closing fire stations, especially with the experts warning of a dangerous fire season ahead."
Jim Casey
State Secretary
Tuesday 10 September 2013