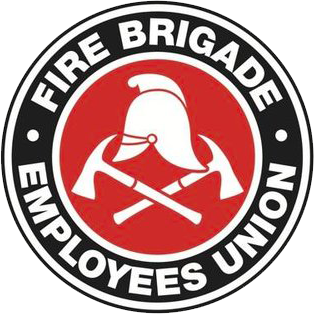 Strength in unity since 1910
Media release – All Sydney fire stations open today
September 11, 2013
Decision to open all Sydney fire stations today welcome, but budget cuts must be reversed ahead of fire season
Every fire station in Sydney is fully staffed and operational today, in a welcome response to the challenges posed by yesterday's bushfire emergency that took hold as budget cuts saw five fire stations temporarily closed.
The Fire Brigade Employees' Union said the speed with which yesterday's fires spread confirmed the need for an end to the practice of taking stations "temporarily off-line", especially as experts warned of a dangerous fire season ahead.
"Yesterday's unseasonably hot, windy weather — three weeks before the official start of the bushfire season — highlighted just how quickly fire emergencies can unfold, and exactly why our emergency services must be fully staffed at all times," FBEU secretary Jim Casey said.
"As the series of fires erupted — some appallingly the work of arsonists — one in every 20 fire stations across Sydney was temporarily closed due to budget cuts, requiring off-duty crews to be rushed in to handle the emergency response.
"Thankfully, FRNSW management have not made the same mistake today, with every fire station in the city opening following the union's efforts to highlight the issue, but we fear the practice will restart as soon as public attention moves on from the current fires."
Mr Casey said that, as yesterday's fires took hold, fire stations in Camden, Riverwood, Miranda, Mona Vale and Ryde were all temporarily closed, while Macquarie Fields, Ashfield, Botany and Newtown had been left vacant as trucks were sent to cover other areas.
"With summer approaching, and the threat of a deadly fire season ahead, now is the time for the O'Farrell Government to overturn these budget cuts, end the practice of temporarily closing fire stations, and ensure our emergency services are fully staffed ready for the inevitable emergencies," Mr Casey said.
"Playing musical chairs with fire crews is an unacceptable way to protect lives and property, and it's a practice that will inevitably end in tragedy."
Media comment: Jim Casey — 0419 267 555 or Darin Sullivan — 0422 436 044
Further information: Tim Vollmer — 0404 273 313