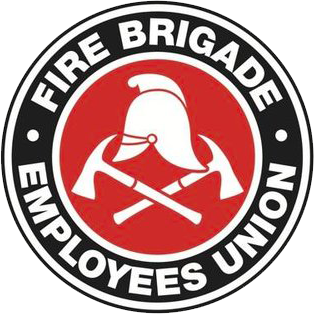 Strength in unity since 1910
Media release – Anniversary of September 11
September 11, 2013
Firefighters remember the sacrifice of emergency service workers on anniversary of September 11
On the twelfth anniversary of the September 11 attacks on the World Trade Centre, Australian firefighters have honoured the ultimate sacrifice made by the 412 emergency workers killed when the twin towers collapsed.
The Fire Brigade Employees' Union said the majority of those killed were members of the New York City Fire Department, which lost 341 firefighters and two paramedics that responded to the incident.
FBEU secretary Jim Casey said emergency workers, and in particular firefighters, have a strong bond around the globe, based on their common experiences in one of the most dangerous, challenging occupations.
"On September 11, as ordinary people fled for their lives, every single firefighter in New York — whether they were on duty or not — made their way directly to the World Trade Centre in an attempt to save lives," Mr Casey said.
"When the towers collapsed, many of those trying desperately to rescue trapped office workers were themselves killed.
"In the 12 years since, countless other firefighters have suffered injury or death due to their expose to asbestos and other chemicals when those two skyscrapers came down, or as a result of unnecessary war in the Middle East."
Mr Casey said it was important to remember the sacrifice of emergency workers, not only in major incident like the September 11 attack, but also daily as they put their own safety on the line to help others.
"There is no greater act than to sacrifice your own safety and comfort to try and help those in need, and it's an action taken by firefighters in Australia and around the world every single day of the year," Mr Casey said.
"As firefighters and as a union, we are determined to ensure their sacrifice is never forgotten.
"Firefighters across the country are taking part in memorials and remembrance ceremonies, and the FBEU stands shoulder to shoulder with emergency service workers across the world, as firefighters and trade unionists."
Jim Casey
State Secretary