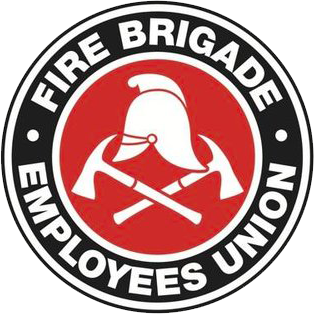 Strength in unity since 1910
Media release – Mona Vale tragedy & O'Farrell Govt cuts
October 2, 2013
Tanker tragedy another near miss as NSW Government's "Russian roulette" emergency services budget cuts bite
Five fire stations across Sydney were temporarily shut when an out-of-control fuel tanker crashed and exploded on Mona Vale Road at 3.40pm yesterday, killing two people and injuring at least five others, according to the Fire Brigade Employees' Union.
The union said that while the nearest fire station at Mona Vale was thankfully open, budget cuts had seen it temporarily shut on thirteen occasions in September alone.
FBEU secretary Jim Casey said cuts to Fire and Rescue NSW's budget by the O'Farrell Government meant that for the first time ever permanent fire stations were being temporarily closed whenever there was a gap in staffing, a practice that only began in November last year.
He said the union wanted an immediate review of the practice in light of a spate of near-misses that have seen emergency responses potentially delayed or hampered due to the policy.
"Firefighters are always at the ready to respond to an emergency, even one as dangerous as yesterday's tanker crash, but what makes us incredibly angry is when we see budget cuts and political agendas hampering our ability to save lives," Mr Casey said.
"The new practice of taking fire stations temporarily off-line has seen Mona Vale Fire Station shut thirteen times in September, while five stations elsewhere in Sydney were temporarily shut when yesterday's crash occurred.
"The NSW Government are effectively playing Russian roulette with fire safety, crossing their fingers that a major incident like this deadly inferno simply won't occur while a local fire station is shut.
"The FBEU wants to see an immediate independent review of this practice to examine the potential implications of temporarily shutting local fire stations, without the public's knowledge, on our ability to respond to major incidents."
Mr Casey said that it should also examine the response to a bushfire emergency in western Sydney last month that took hold as five fire stations across the city had been temporarily closed, leaving fire services over-stretched.
"FRNSW management are being forced to play musical chairs with fire crews, juggling them all around the city to try and cover the needs of a growing city with fewer fire crews, all because of State Government budget cuts," he said.
"The practice of taking fire station temporarily off-line has been drastically expanded since late last year in a direct response to the NSW Government's cuts to funding for front-line fire services.
"While in the past gaps caused by firefighters being sick or injured were addressed by calling in other staff on overtime, leaving fire services unaffected, the new policy is simply to shut stations and juggle the remaining crews to try to cover the workload."
Jim Casey
State Secretary
Wednesday 2 October 2013