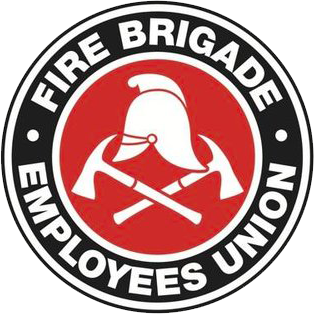 Strength in unity since 1910
SITREP 05/2014
February 7, 2014
Inside this issue:
We're a union, not a club
Retained award negotiations update #11
Vacancies, promotions and EOI's – if in doubt, apply
Radical surgery for Medicare?
We're a union, not a club
"Captains Conferences", where FRNSW Captains and Deputy Captains were brought together to be addressed by management and share information and skills, were once paid for by the Department. And rightly so. Because the Department no longer funds these get-togethers, a group of Captains from the mid north coast decided to hold a gathering of their own this weekend at Port Macquarie.
They also requested the attendance of a Union representative to discuss current industrial matters, and we were more than happy to oblige. The Union's Senior Country Organiser, Retained Sub-Branch Secretary and myself were all set to attend until it emerged that some of the Captains concerned were insisting that the Union session was closed to other ranks. So now no FBEU official will be attending tomorrow. Instead we will be holding a series of Union meetings around the state, including at Port Macquarie, that will be open to all Union members of all ranks. Details to follow shortly.
I make no apology for this. The opinion and vote of the newest FBEU member is as valuable as that of the forty year vet. Any union that denies members access to meetings and discussions based on rank isn't a union – it's a club. And the FBEU is not a club.
Retained award negotiations update #11
Further to SITREP 3/2014, this week's renewed conciliation before the IRC's now-President, Justice Walton was sufficiently positive for His Honour to schedule next Wednesday, 12 February for a further day's proceedings. More to follow in SITREP 6/2014.
Vacancies, promotions and EOI's – if in doubt, apply
Already this year there have been two attempts by the Department to significantly alter job conditions for advertised positions. We expect this trend to continue.
The point of this SITREP item is simply this. If you are interested in an advertised vacancy or promotion, but think that something (anything) might be wrong with the position, its conditions or the way it has been advertised then you should always both contact the Union and apply for the position/promotion. While the Union can and will take action to rectify any confirmed problems, we can't assist a member whose application was never submitted. So in anticipation of further management atrocities in 2014 and beyond, our standing advice to members is to apply first, and ask questions later.
Radical surgery for Medicare?
The Abbott Government has floated a possible $6 charge for all GP visits, regardless of whether your doctor bulk-bills or not. This will immediately impact on those who can least afford it, but once introduced, does anyone think it will stop there? This is the start of Abbott's attempt to dismantle our universal public health system and must be resisted, starting with the Save Medicare Rally to be held on Saturday 15 February 2014, 1pm at Sydney Town Hall.
Jim Casey
State Secretary