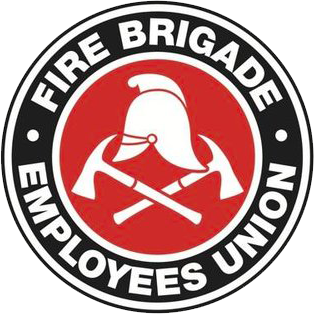 Strength in unity since 1910
SITREP 06/2014
February 14, 2014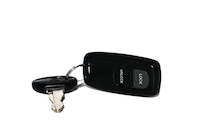 In this issue:
Retained award negotiations update #12

Permanent award application underway

49 Stn + 2km = $53K

Casual USAR Instructors
Retained award negotiations update #12
Further to SITREP 5/2014, considerable progress was made during this week's renewed conciliation before the IRC's President, Justice Walton. The positive turn that these negotiations have taken was due in no small part to a very productive meeting between Commissioner Mullins and myself beforehand. While I don't propose to disclose the ins and outs of those discussions here, I am certain that the Department now has a better understanding of, and appreciation for, the Union's concerns and expectations regarding availability, attendance and payment.
Justice Walton was sufficiently satisfied with the progress made this week to set down next Thursday for a further day's conciliation. It would be unwise to go into the details of those negotiations before they are concluded, so I won't. More in SITREP 7.
Permanent award application underway
A relatively brief SITREP this week, but not because we've got nothing else on. Last week's meeting of the State Committee considered and approved the final aspects of the Union's 2014 Permanent Award claim and the Union office has been busy since then drafting the application to reflect those decisions. More to follow next week.
49 Stn + 2km = $53K
Members may remember the fanfare surrounding Minister Gallacher's opening of the new 49 Station Cabramatta – a few kilometres from the former 49 Station – in September 2012. The Department was far less organised when it came to its Award obligations, failing to update the kilometer matrix until continued Union agitation (including wage record inspections at FRNSW head office) eventually resulted in payment this month of over $53,000 in kilometre allowance owed to members. Members who have travelled to or from 49 Station between 25/9/12 and 11/12/13 should check their pay advice to ensure they have been paid the correct amount, and may contact the Union office for further assistance.
Casual USAR Instructors
Further to recent SITREP items "Vacancies, promotions and EOI's – if in doubt, apply" and "Goulburn SIC vacancy: the fix is in? Update #1", the Union this week took the Department to the IRC over its recent advertisement for Casual USAR Instructors. As a result, the original 7 February deadline for applications has been extended until 20 February 2014, when the matter will return to the IRC for further conciliation. Interested members who had not already done so by 7 February should therefore now apply asap.
Jim Casey
State Secretary