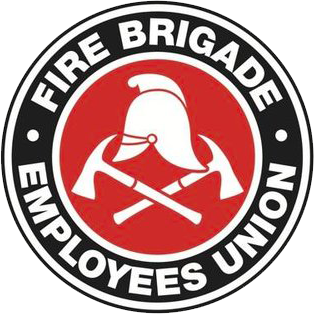 Strength in unity since 1910
Media Release – Concord hostel fire
July 18, 2014
Four full-time firefighters were left stranded in Concord Fire Station, unable to respond to a major fire at a boarding house just two kilometres away, after a budget-saving measure left them without access to a firetruck.
Emergency services were called just before 6pm on Wednesday night to the blaze in a hostel on Parramatta Road, Concord, where four occupants had to be rescued by firefighters.
The Fire Brigade Employees' Union said that the firefighting appliance from Concord Fire Station had been sent to the northern beaches for the day as part of a budget cutting policy introduced by the NSW Liberal Government.
The night crew of four firefighters were at Concord Fire Station, ready for the beginning of their night shift, however the lack of a truck meant that despite being the nearest fire unit, they were unable to respond.
FBEU secretary Jim Casey said the fact that the Concord fire truck had been "moved up" to cover a shortage at Avalon, leaving Concord Fire Station unable to respond to fires, had tangibly impacted the emergency services response to the blaze.
"Four people were rescued from this three-storey boarding house in challenging conditions, with two requiring medical treatment for burns and smoke inhalation," Mr Casey said.
"The fact that the four firefighters closest to the incident were unable to respond because they had no fire truck meant that the first arriving crew came from Ashfield — more than double the distance away.
"The inability of Concord to respond also meant the number of appliances and crews available to fight the fire and carry out search and rescue was reduced.
"There is no denying this was an incident that could easily have been life or death."
The union said Fire and Rescue NSW was suffering from tens of millions of dollars in budget cuts as a result of the NSW Government's decision to not classify firefighters as a "front-line service".
"With each year, these budget cuts are going deeper, leading to increasing numbers of temporary fire station closures as units are moved elsewhere in the city to plug staffing shortages," he said.
"This is a dangerous game of Russian Roulette, with fire services temporarily reduced across the city as management desperately attempts to maintain fire protection without the funding required to ensure every fire station can remain open."
Mr Casey said it appeared that sensitive information relating to the incident had been removed from the FRNSW internal computer system, in an apparent attempt to conceal details about the hampered fire response.
He also warned that a reduction in the number of fire stations operating in Sydney at any given time was having an impact on core fire prevention and safety work.
"When fire stations are temporarily shut, and crews shifted elsewhere in the city, it means they are no longer available to carry out fire safety inspections or community fire education work," Mr Casey said.
"That makes it harder than ever to identify unsafe buildings and have the situation rectified before disaster strikes.
"The NSW Government dodged a bullet this week, with firefighters able to rescue all the occupants of this building in time, but it is only a matter of time before these cuts cost a life."
Media comment: Jim Casey — 02 92183444