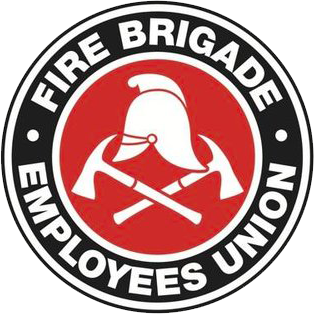 Strength in unity since 1910
Media Release – Stations closed as storms strike
October 15, 2014
At least four fire stations were temporarily closed as wild weather struck Sydney last night, despite the Bureau of Meteorology warning of the severe storm front, hampering the efforts of emergency services and requiring the urgent recall of off-duty firefighters.

The Fire Brigade Employees' Union said fire stations were shut, while fire crews from other areas had been sent large distances to cover communities impacted by the temporary closures, until at least 10pm, when firefighters began to be recalled in light of the severity of the storm.
FBEU State Secretary Jim Casey said the budget-saving practice, introduced in 2012 by Fire and Rescue NSW management following budget cuts by the NSW Liberal Government, saw firefighters in Sydney so stretched that at one point crews from Wollongong were called to cover Sydney, even though Wollongong was already stretched.
"Sydneysiders had been warned to brace for wild weather, with a major storm cell closing in on the city, yet despite this forewarning fire stations across Sydney were temporarily shut, putting pressure on emergency services and delaying response times," Mr Casey said.
"The situation was so bad that crews had to be recalled during the night to reopen the closed fire stations, while Rural Fire Service volunteers were sent into Sydney to provide assistance."
The FBEU said Botany, Baulkham Hills, Avalon, and Cabramatta Fire Stations were shut from 6pm, while appliances from Neutral Bay, Redfern and Silverwater were sent long distances to cover communities hit by the temporary closures, leaving them exposed.
"At the height of the storm, four fire stations sat empty, meaning there were four fewer fire trucks responding to incidents, delaying responses and adding to the pressure on remaining crews," Mr Casey said.
"The practice of temporarily closing fire stations has been suspended today, with more than 40 additional firefighters called in to assist with the cleanup efforts, however that decision is clearly too little too late."
Mr Casey said budget cuts had become so severe that several fire stations were now closed across Sydney each day, with some stations being shut more than 100 times since the policy was introduced.
"Closing fire stations is a game of Russian Roulette, where the lives and property of communities are put at greater risk for the sake of a small budget saving," he said.
"Incidents like last night's storm highlight how dangerous and short-sighted it is."