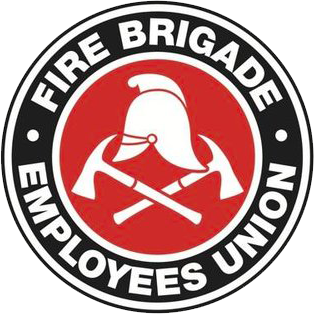 Strength in unity since 1910
Media Release – Today's staffing announcement
November 24, 2014
New firefighters and specialist bushfire appliances welcome additions after three years of budget cuts
Firefighters have welcomed a resource boost of 40 additional staff and five new bushfire-fighting appliances, saying it will provide a boost in emergency situations as well as reducing the number of fire stations temporarily shut due to staffing shortages.
The new firefighters will perform a dual role, staffing specialist tankers on Sydney's urban interface during periods of bushfire danger, while filling staffing gaps throughout the metropolitan area at other times.
The Fire Brigade Employees' Union welcomed the announcement by Emergency Services Minister Stuart Ayres and Fire and Rescue NSW, describing it as a "step in the right direction".
"For two years firefighters have been highlighting the impact of budget cuts that were causing fire stations to temporarily close, threatening local communities," FBEU State Secretary Jim Casey said.
"This announcement is a welcome step, providing extra professional firefighters with state-of-the-art specialist trucks to strike at bushfires quickly, and reducing temporary fire station closures throughout the city.
"Stuart Ayres is to be congratulated for addressing this issue, and backtracking from some of the extreme budget cuts imposed by his predecessor Mike Gallacher."
Mr Casey said the union also welcomed the decision by FRNSW to engage with more aggressive, cutting edge bushfire-fighting technologies.
"Professional firefighters are on the front line when bushfires threaten homes and communities. These five new trucks will allow professional, on-shift fire crews to mobilise quickly, stopping small bush and grass fires before they take hold and reducing the strain on our RFS volunteers," he said.
"This decision is also an admission that temporarily closing fire stations, introduced in 2012 following budget cuts by the Coalition Government, was short-sighted and was hurting the state's front-line emergency services."
Jim Casey
State Secretary