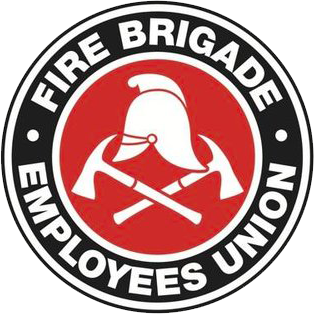 Strength in unity since 1910
SITREP 18/2015
May 16, 2015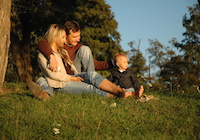 Inside this issue:
Family-friendly rostering
MFR sub-committee formed
 LF test arrangements and entitlements – update #2
Family-friendly rostering
The joint FAQs published last week with SITREP 17 received a lot of positive feedback from members, but also confirmed a lingering misunderstanding in some quarters about our alternative roster options, which extend well beyond just 24 hour shifts. Members are now able (and in many instances, already working) part time 10/14, part time 24 hours, fixed days each week and even days but not nights, and vice versa. It is now possible to work, for example, 18 hours one shift and 6 hours the next if that suits you and the member(s) you are working that roster with.
Click here to see five different alternative rosters as examples of the sort of flexibility that is now available to members under subclause 8.2.3. Most members are already aware of the "Ryde" roster, but the "Belmore" roster could be a godsend for members with child custody issues, allowing them an entire week off when they had their kids and then working when they didn't. And the "Bondi" roster is already saving members up to $400 a week in child care fees. These are all 24 hour shift variants. SITREP 19 will include some options based around the 10/14.
MFR sub-committee formed
The Union has formed a medical first response (MFR) sub-committee to investigate and make written recommendations to the State Committee on:
the international and interstate experience in other fire services with medical first response;
the extent of a possible FRNSW role (eg, whether all stations or some, voluntary or mandatory, etc.);
the nature of a possible   FRNSW role (eg, CFR, EMR or CAT 1a only, etc.);
the health and safety implications for members of MFR, and their mitigation; and
the training and training competencies required to undertake MFR safely and efficiently.
The sub-committee will be chaired by FBEU President, Darin Sullivan and comprises six rank and file members selected for their expertise and/or ability to represent the broad views of members on MFR:
David Castle, 96 Schofields D Pltn,
Nate Chellew, Training Officer BA/Hazmat,
Andrew Connon, MS2 C Pltn,
Mark Dobson, Wellbeing Coordinator,
Tanya Marshall, 27 Parramatta A Pltn, and
Martin Paddon, 64 Lakemba C Pltn.
The formation of this sub-committee does not signal a change in the Union's General Meeting policy on MFR, which remains in place. The sub-committee's report will help inform our deliberations on wider MFR industrial and political considerations including remuneration, demarcation and ultimately, whether or not it should be performed at all. The sub-committee will first meet on 4 June, so more then.
LF test arrangements and entitlements – update #2
Members are reminded to claim for payment from the time you were advised to attend the test venue (not the time you commenced the test) until the time you completed the test. It is not your fault if the testers were running late and there is no 1.5 hour cap, despite attempts by management to impose one.
John Henry
Senior Vice President and Acting State Secretary
For a printable copy of this SITREP, please click here