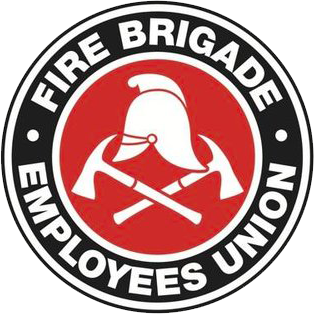 Strength in unity since 1910
SITREP 26/2015
July 24, 2015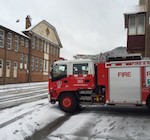 Inside this issue:
Operation Cold Snap – update #1
Idiotic sick leave gauges – update #2
Workers Comp for retained members
Operation Cold Snap – update #1
Management in some Zones last week advised their retained crews that the 32 hours of authorised duties for Operation Cold Snap were not additional to their station's normal allocation. This was totally incorrect, and Union intervention saw retractions quickly issued by management that confirmed our advice in SITREP 25 that the 32 hours are additional
Idiotic sick leave gauges – update #2
Following SITREP 24/2015, the Department has now provided an explanation of its gauges:
On the subject of the intranet sick leave dial, the dial is displaying the correct figure. The dial displays the year-to-date sick leave hours accessed per firefighter up to the last day of the previous month. The sick leave dials you published in SITREP 23/2015 featured a screen shot for data taken on 29 June 2015, with a reference period of 1 July 2014 to 31 May 2015, and a sick leave dial for 1 July 2015 with a reference period of the full 2014-2015 financial year. The confusion may have arisen because although the date on which the data is gathered is displayed, the reference period to which it applies is not. I have arranged for the reference period to be added and anticipate this will be displayed on the intranet shortly."
The gauges have now been changed and the Department and Union will meet shortly to review the data further. The Department also responded to the Union's proposal to suspend the AMP in areas where members were below the 87-hour target, saying no on the grounds that "any individual with a good sick leave record is perpetually free of any AMP activity anyway."
As many members would know, this is simply not the case and members who are well below the 87-hour target are often required to respond to AMP letters. More to follow.
Workers Comp for retained members
Retained members are reminded that if they suffer a compensable injury in the course of their duties with FRNSW, a supplementary benefit is payable for up to 12 months to cover lost earnings, which is made up of ordinary weekly earnings from their primary employment (plus permanent allowances); their retainer and a weekly amount for retained firefighting duties based on the member's average weekly earnings (excluding retainer) over the twelve months immediately prior to the injury.
Supplementary benefits will only be paid if the member has suffered a loss of income as a result of the incapacity for work, and will be limited by a ceiling which will be varied from time to time, in line with average weekly earnings as determined by the Australian Bureau of Statistics. In determining ordinary weekly earnings, regard will be had to wage components paid on a permanent basis. Payments relating to shift work, overtime, travelling expenses and similar payments will generally not be compensated.
Members requiring further advice or assistance should contact the Union office.
Jim Casey
State Secretary