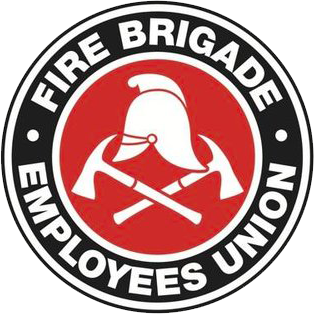 Strength in unity since 1910
Media Release
November 20, 2015
Firefighters alarmed as Climate Council report reveals fire seasons have grown by 19 per cent
New research revealing a lengthening of bushfire seasons due to climate change and rapidly increasing pressures on the resources available to fight blazes must lead to urgent action at State and Federal levels to protect lives and property, according to the firefighters' union.
The findings of the report, The Burning Issue: Climate Change and the Australian Bushfire Threat, confirm the anecdotal experiences of firefighters who are seeing major bushfires more frequently, with increasingly unpredictable behaviour adding to the danger faced by those fighting them.
The report found that globally, fire seasons have increased in length by almost 19 per cent in just 25 years, reducing the time available for hazard reduction burns and placing a growing burden on the people and equipment required to fight blazes.
Fire Brigade Employees' Union secretary Jim Casey said that firefighters were on the front line of climate change, with the resultant increase in the number and intensity of fires posing a serious threat to safety.
"Ask any experienced firefighter and they'll tell you that the fire season seems to start earlier each year, that we are seeing fires that move faster, grow quicker, are harder to predict, and pose greater challenges to fight," Mr Casey said.
"This report's revelation that fire seasons have indeed grown markedly, that they are now overlapping between the northern and southern hemispheres, and that climate change will only make that worse, highlight the need for urgent action.
"Over the long term, only a global response to the human causes of climate change can solve this problem, but in the short term we also need to see urgent investment in additional professional firefighters, specialist equipment, and improved technology, if we want to save lives and property."
Mr Casey said the fact that seven months of this year had broken temperature records, with 2015 on track to be the hottest year ever recorded, made the need for immediate action more urgent.
"Record breaking spring temperatures — including forecasts of temperatures above 40 later this week — align with the the predictions of very high bushfire risk this year," he said.
"The Climate Council's finding that state fire agencies will need to double the number of professional firefighters during the next 15 years to meet these growing demands reveal the scale of the challenges that must be urgently addressed, and the need for collaboration between state and federal government."