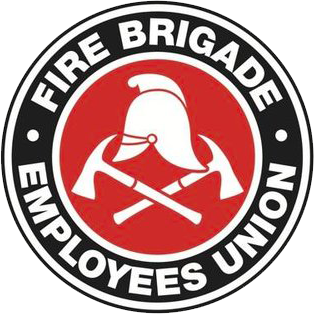 Strength in unity since 1910
SITREP 16/2016
May 20, 2016
Inside this issue:
"New" Lambton station
2016 Rex Threlfo Annual Toast
"New" Lambton station
As members in MN1 would be aware, the Department proposes to relocate 320 Hamilton, 357 Lambton, 404 New Lambton, the MN1 Duty Commanders and Zone and Area Offices to new FRNSW premises located on Young Road, Lambton.
On site meetings attended by Vice-President Leighton Drury, Newcastle Sub-Branch Secretary Jason Morgan and members from affected stations' and workplaces yesterday confirmed that members (NSB, RSB and SOSB alike) are in broad agreement with the proposal, save for some concern over permanent allowances and retained management and response arrangements.
As a result of yesterday's meeting the Union's officials now propose that:
320 Hamilton and 404 New Lambton will close and their staff and appliances will all relocate to the Lambton site as negotiated and agreed (albeit at Broadmeadow) with the Department in 2010;
Subject to Point 3 below, MN1's senior officers and 357 Lambton retained staff will also relocate to the Lambton site, whereupon the current Lambton station will also close;
negotiations will continue on the operation of the new station, including permanent/retained management arrangements, retained staffing levels, retained authorised duties, retained response arrangements and retained appliances;
260 Newcastle's staffing and appliances will remain undisturbed and unaffected (ie, the Heavy Rescue appliance and staff will not be relocated to Lambton); and
The relocations and closures will be opposed in the event that the above points are not agreed and/or resolved to the Union's satisfaction.
It is intended that the Union's State Committee will confirm and adopt this position at it's monthly meeting to be held next Thursday 26 May, so members with comments or concerns over the above position are encouraged to contact their Sub-Branch Secretary (NSB Jason Morgan, RSB Phil Gardiner, SOSB Mick Morris) or the Union office beforehand.
2016 Rex Threlfo Annual Toast
Tickets are now on sale for the 2nd Rex Threlfo Annual Toast to be held at Doltone House Hyde Park on Tuesday 19 July. Tickets are limited and after the roaring success of last year's inaugural Toast, expected to sell quickly. Click here to buy your ticket.
Tickets are $45 per head for current members and former members who attained 10 or more year's FBEU membership, and $85 per head otherwise. Non-members (which for permanent firefighters means all 5 of you) are not invited and will be refused entry, whereas permanent and retained members with 10 or more year's FBEU membership who resigned or retired between 1 July 2015 and 30 June 2016 and who attend will be reimbursed, and therefore attend for free.
Darin Sullivan
Acting State Secretary
For a printable copy of this SITREP, please click here.