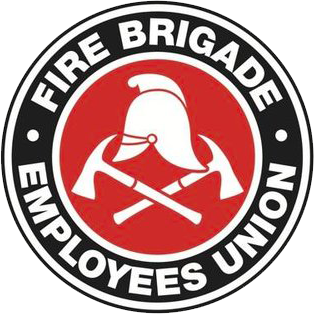 Strength in unity since 1910
SITREP 35/2017
October 13, 2017
Statutory Declarations – update #2
2017 AGM details
Statutory Declarations – update #2
Even we were surprised when Regional North management this week took only one business day after our warning in SITREP 34 to knock back a member's legitimate Stat Dec. As promised, that rejection resulted in the implementation of industrial bans for permanent members across Regional North on Wednesday 11 October.
The Department yesterday afternoon conceded that "FRNSW will accept the NSW statutory declaration form to substantiate Carers leave applications, provided it fulfils the requirements at clause 22.1, Carers Leave. …. Therefore, FFs who submit a statutory declaration satisfying these requirements, will have their Carers Leave approved. Regardless of whether it is the FRNSW statutory declaration form or the generic NSW statutory declaration form. Hence, SF xxxx's application satisfies the above requirements and will therefore be approved."
So the Union was right, the Department was wrong and our member's initially-rejected Stat Dec has now been accepted. The administrative bans that were implemented in Regional North via the Code Red issued and dated 12 October 2017 are therefore to be lifted on and from 1800 hours today.
The Union stands by its advice to not use the Department's Stat Dec version, which asks members to name the person who received your care and their relationship to you, and required members to certify that "I understand that making a false statutory declaration is a criminal offence as detailed below and may lead to disciplinary action against me by my employer or referral to Police". The Award requires none of this. The Union has today provided a pro-forma Stat Dec which meets the Award's requirements, and nothing more. The Union's recommended Stat Dec can be found by clicking here and in the "Fact Sheets and FAQs" section of our website.
Our threat of bans for Areas that reject an FBEU member's Stat Dec because they didn't use the FRNSW version remains. Members who encounter any difficulty in their submission of a Stat Dec in support of carer's leave should contact the Union office asap.
2017 AGM details
Thursday 26 October
1000 hrs          Trades Hall Auditorium, Goulburn St Sydney  (Opening AGM)
1830 hrs          36 Crows Nest  (Sydney North Sub-Branch)
Friday 27 October
0930 hrs         304 Gosford  (Central Coast Sub-Branch)
1330 hrs          260 Newcastle  (Newcastle Sub-Branch)
Sunday 29 October
0900 hrs         8 Liverpool  (Sydney South West Sub-Branch)
1600 hrs          216 Bathurst  (Country Sub-Branch)
Monday 30 October
1000 hrs          207 Albion Park  (Illawarra Sub-Branch)
1800 hrs          21 Kogarah  (Sydney South Sub-Branch)
Tuesday 31 October
1000 hrs          Alexandria Training College  (Sydney Central Sub-Branch)
1300 hrs          Block B, Amarina Avenue Greenacre  (Sydney Inner West Sub-Branch)
1800 hrs          97 Huntingwood  (Sydney Outer West Sub-Branch & AGM Close)
Leighton Drury
State Secretary
For a printable copy of this SITREP, please click here.