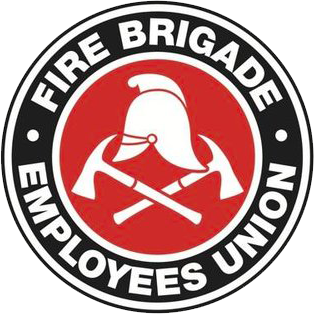 Strength in unity since 1910
SitRep 11/2019
July 4, 2019
We won! The Supreme Court decides Northern Rivers in our favour
A great team coming together at your FBEU Office
Member Survey – Huge Response
It's Rex Threlfo Toast time!
NSW Labor Appoints an Opposition Minister for Emergency Services
We won! The Supreme Court decides Northern Rivers in our favour
In a decision brought down on 1 July 2019 the Supreme court found that our members are entitled to payment for the entire recall period, even the times when they are stood down.  As part of the reasons in deciding in the Union's favour Judge McCallum stated "I would regard a person in an occupation such as a firefighter to be on duty until dismissed". She also found that "the Award does not expressly provide a firefighter to be required to "stand down" (that is, to have unpaid breaks) during a multi-day deployment away from his or her permanent station" and "…my view is that there is no authority to direct unpaid breaks while they remain on duty in response to a recall".
The judge has ordered that the appeal be allowed and the matter be sent back to the Local Court to be re-determined in the correct way. Fire and Rescue has 28 days to decide if they will appeal the decision. Members will need to wait until the end of the month to see if Fire and Rescue will appeal the decision. We will update you after that.
A great team coming together at your FBEU Office
Anastasia Polites is the new Senior Industrial Officer and comes to us from the NSW branch of the Electrical Trades Union where she was their Legal Officer. Prior to that she was a solicitor at Legal Aid NSW and the community law sector. At Legal Aid she worked mainly in employment law dealing with workers who had experienced discrimination and extreme exploitation. Anastasia is a committed unionist who remains passionate about improving the pay and conditions of our members and of workers across the country.  She looks forward to meeting you in the future.
Katie is an experienced young unionist who started with us as an Industrial Officer last week. Katie comes from the Public Service Association where she was an organiser. Before this, she worked at Unions NSW. Katie has a Bachelor of International Studies, a Masters of Human Rights Law and Policy and is currently completing her Juris Doctor at UNSW. Katie's background in both law and union organising will be extremely beneficial to all of our members. Katie will join Anastasia in the Industrial Team.
Georgie has joined us in the role of organiser this week after working for the last 18 months on the State and Federal elections. Georgie is a fired up young unionist who is excited to get out supporting your SCOM and working with you all. Georgie is passionate about fairness and equality, and looks toward to working with FBEU members to make sure you're getting a fair go. Georgie joins Emily Mayo and Greg Matthews in the organising team.
In the next couple of weeks we will welcome Max Murphy to the organising team too.
Member Survey – Huge Response
Our member survey closed this Wednesday and the response has been huge. Thanks to every member who has shared your thoughts. We are looking at your responses and will report back to you as soon as possible. We will use your collective answers to build our plans for your Awards, to assist you to make your union work better for you through union organising and member engagement. We'll also look at trying to build our delegate structures and deliver the training and support station delegates need to support all members to be active and participate in our FBEU.
The response was very high from both permanent and retained members and we look forward to reporting back and getting into the work coming out of the survey with and for you. As we have said, we will NOT share our individual responses and we will not share identifying information with management without your consent. Staff or officials will be in touch with those of you who have requested follow up.
It's Rex Threlfo Toast time!
On Monday August 19 we will hold our social event – the Fire Brigade Employees' Union Rex Threlfo Annual Toast. Each year members come together and celebrate the contributions of our newly retired members. This year we also invite our new recruits to join us as special guests. In its fifth year, The Rex as it is fondly known, is an afternoon short on speeches and big on comradery.
Tickets include drinks and canapés. Recently retired members and new recruit firefighter members are reimbursed the cost of their ticket. Tickets are limited and available here: https://www.trybooking.com/BDTJH
We hope you can join us in Sydney on Monday, August 19, 2019 – 12 noon. Please assist us by spreading the word particularly to recently retired members and new recruit members you work with – for more information contact Emily or Alison in the office.
NSW Labor Appoints an Opposition Minister for Emergency Services
This week NSW Labor rank-and-file members and politicians have elected a new opposition leader, Jodi McKay. NSW Labor has put in place a new team in opposition in NSW. We thank Guy Zangari for his efforts in supporting firefighters in his time in the role Opposition Minister for Emergency Services. Guy worked with us to deliver our Cancer Legislation, a huge achievement for all firefighters and especially FBEU members.
The FBEU welcomes Trish Doyle, the member for the Blue Mountains, in her new role in the Emergency Services portfolio. Trish is a passionate unionist and has regularly spoken up for FBEU members. We look forward to meeting with Trish to discuss her ongoing advocacy for fire services and firefighters.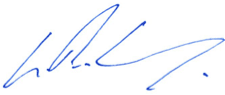 Leighton Drury
State Secretary
Download a printable version of SitRep 11 here.