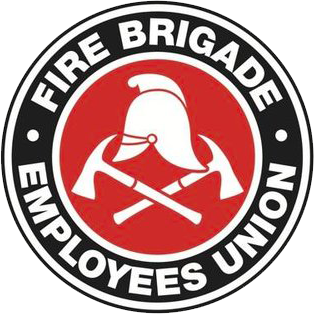 Strength in unity since 1910
SitRep 18/2019
August 31, 2019
Tweed Heads, Seven Hills and plenty in between
The week organisers Georgie and Max have visited a number of stations in Regional North, Metro North and Metro West.
The organising team is meeting with members in stations and towns to talk with you about building structures and putting in place union meetings to make your union work better for you in your stations, areas and across our union.
This week SCOM has endorsed a budget for a new delegate training program and we'll be rolling that out across Sydney, Regional Centres and Country areas as soon as we can. Emily from our team has extensive experience in training union delegates and supporting delegates to build networks to win. She's working on the training program as we speak.
In each and every station our team visits members are keen to engage, participate and be active. Our members are welcoming the team and as described by the crew at Tweed Heads this week "helping our new staff to learn to speak some firefighter".
Keep an eye on your emails – if we don't have yours, get it to us (office@fbeu.net) as we'll email as we come to your stations and areas. Thanks also to the members who suggested we build in plans for meet-ups for travellers in areas where there are lots of you. We'll do that!
Thanks to all our members who have welcomed Max, Georgie, and Emily to your stations and our union. It's great to have their help.
The Minister and Baxter front Budget Estimates
Since the State Election I have been meeting with politicians across the political spectrum talking about what is important to fire fighters and the issues we have in our jobs and in delivering our important services to our communities.
No matter who is in power, it's important we take every opportunity we have to put our issues on the agenda with decision makers and, of course, those who hold the purse strings.
Budget Estimates is an opportunity for our union to get answers and hold the government to account. In Budget Estimates politicians are able to ask questions about how money is being spent, what is working, and what is not working.
The FRNSW budget has been slashed by the current Government and so this Budget Estimates gave us a real opportunity to see how our employer and the government expect us to continue to deliver the levels of service we do – with less money.
Yesterday was Emergency Services day in Budget Estimates and the relevant Minister and leaders of agencies faced questions from members of the Legislative Council (upper house).
A number of very important issues for you, our union and our communities were discussed. The discussions are on the record and available here. The big things in this week's Budget Estimates are the things I have been speaking to Members of Parliament from NSW Labor, The Greens, The SFF and others about. This is no coincidence. Along with other officials, I am working very hard within the political sphere to make firefghters and fire services a priority issue.
There are a number of things I wanted to particularly draw your attention to as they may offer significant opportunities and challenges to us:
Commission Baxter was asked if he had made any request to Treasury for additional funding for more firefighters – he said: No.
Commission Baxter was asked if he had made any requests for additional money and he said he had asked for money for new uniforms and Treasury said: No.
Commissioner Baxter was asked what FRNSW could NOT do/achieve because the cuts the capital budget – he said that the 'cut' was really about us not needing more money as we built a 'state of the art' training college last year.
Baxter was asked if the stations were up to standard in terms of work health and safety and decontamination. He said there wasn't a standard, but that at least some stations did not meet his standard.
Commissioner Baxter said there were issues with station amenities and they needed to be addressed but there was no funding in the current allocation. He said FRNSW asked for $40 million last year, which was not given.
Commissioner Baxter said FRNSW "have no plan to reduce to three person crews on pump appliances at all that I am aware of-certainly not on his level."
I recommend members go watch the evidence from the RFS too. Commissioner Fitzsimmon was asked why FRNSW did not have visibility of RFS AVL. Fitzsimmon said there was technology difficulties, but one MLC talked about his personal satellite system for bushwalking and how it is cheap, works well and is based on the same principles and technology. He pointed out that Uber can do it, so why can't the RFS?
Commissioner Fitzsimmons mentioned that an app was being sourced for volunteer availability in the RFS.
Importantly Minister Elliot also said "that there will be no reduction in services to the community because operational capabilities are immune. We have been saying that since we were elected in 2011. Frontline services are immune. Unless you have got evidence to suggest to me that that has not occurred, we will continue with that mantra."
And the big question are we frontline? Here's a grab from the Hansard:
The Hon. ANTHONY D'ADAM: Minister, $12.9 million is proposed to be cut from recurrent funding to Fire and Rescue NSW, representing 2 per cent of the operational budget of the agency. How will this be accommodated without cutting frontline staff?
Mr DAVID ELLIOTT: The Premier and the Government have committed to making frontline staff immune from any of these efficiency dividends.
The Hon. ANTHONY D'ADAM: They are exempt, are they?
Mr DAVID ELLIOTT: Yes—
The Hon. ANTHONY D'ADAM: Fire and Rescue—
Mr DAVID ELLIOTT: —frontline staff.
The Hon. ANTHONY D'ADAM: —frontline staff are exempt from the efficiency dividend?
Mr DAVID ELLIOTT: Yes, that is correct.
In the coming days we will look closely at the Hansard and consider the opportunities Budget Estimate discussions might offer to us in an environment where the government has cut our budget and where the Department seems to have not been able to achieve any significant investment in our work, our jobs and the services we proudly deliver in our communities.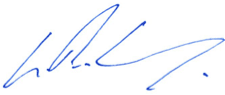 Leighton Drury
State Secretary
You can download this SitRep here.