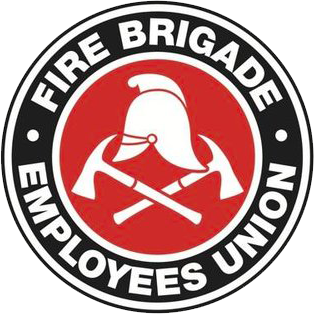 Strength in unity since 1910
SitRep 22/2019
September 27, 2019
Rescinding In-Orders 08/22
Northern Rivers
Wage Book Inspections
Colleen Cotto
Rescinding In-Orders 08/22
 The State Committee of Management was addressed by the Department this week to discuss their proposal to rescind in orders 08/22. Despite the rhetoric that this is about allowing FRNSW to move appliances to mange risk, this action is about addressing the budget deficit imposed on the department by the NSW Government.
FRNSW has provided us with figures and it is clear that savings can be made by simply increasing establishment numbers. It is not clear at this stage how many more positions we need to reduce the overtime deficit. Instead of robbing Peter to pay Paul, which leaves firefighters and the community at risk, the most sensible approach would be for FRNSW to properly address the establishment numbers before compromising safety.
Northern Rivers
Yesterday in Question Time, the Deputy Premier repeatedly muddled his answer to a Question from the Shadow Minister for Emergency Services, Trish Doyle MP.
Ms Doyle had asked the Nationals Leader and Deputy Premier, John Barilaro, why he had allowed a Liberal Minister to cut the staffing budget of Fire and Rescue NSW by almost $13 million.
Instead of answering the question about the staffing cuts to Fire and Rescue NSW on the North Coast, Mr Barilaro began a soliloquy about the contribution made by Rural Fire Service volunteers across the state and a recent junket he took to California where he discussed the RFS volunteer model with foreign dignitaries.
"The Deputy Premier clearly doesn't know the difference between the various emergency services agencies in this state, so it's little wonder he didn't jump up and down around the Cabinet table when cuts were made to the staffing budgets at Fire & Rescue NSW" Ms Doyle said.
Wage Book Inspections
This week marks the beginning of a series of wage book inspections that will be undertaken by our Industrial Team. These inspections are a crucial tool that the Union can use to investigate potential breaches of the Award and hold FRNSW to account.
We have identified a preliminary list of members, and groups of members, whose records we will be viewing in the coming months. This can be a lengthy process but we see it as a necessary one in helping us to defend our working conditions and entitlements.
Colleen Cotto
Colleen comes to us from the Flight Attendants Association of Australia and started on 25 September 2019. She is a experienced insurance lawyer from the United States. She will bring some important skills to the team including excellent negotiation and litigation skills. Although she is an American, she is fluent in Australian and loves AFL. She has even coached a women's team in the past.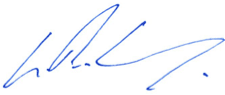 Leighton Drury
State Secretary
You can download a copy of this SitRep here