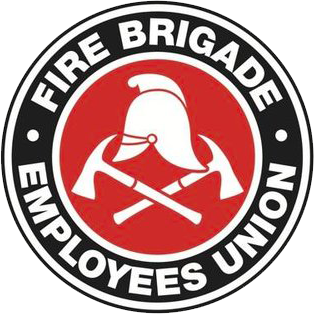 Strength in unity since 1910
SitRep 8/2020
February 27, 2020
Note added 28/02: There is additional and updated information in SitRep 10 – please also see SitRep 10.
Award Update
As you know, initial Award negotiations with FRNSW commenced in October 2019, giving us a tight window to try and finalise all three Awards by the 17th February 2020 expiry date.
Our claim was a simple one: to ensure that there were no trade-offs in wages and conditions. We also looked to negotiate a handful of key items that we knew were important to members.
In SitRep 7 we reported that we met for the last time with FRNSW regarding negotiations and our last attempt to resolve all outstanding items that remain in dispute. To recap these items were:
FRNSW's proposal to remove the 28-day restriction on performing higher duties
2.5% government wage increase being backdated to 17 February 2020
We happily reported that we were successful in convincing FRNSW to withdraw their claim to remove or amend the 28-day restriction on higher duties. We believe this is a huge win for members.
The 2.5% wage increase backdated to 17 February 2020 still remains outstanding as FRNSW and the Government still refuse to agree to your Union's claim that your 2.5% wage increase should be backdated to apply from the Award expiry date of 17 February 2020. Given FRNSW's refusal to cooperate, this matter is still being dealt with by the NSW Industrial Relations Commission. Another issue that has risen is that amendments to Clause 12a of the Permanent award, although already agreed to in-principle by the Union and FRNSW, has not yet been agreed to by Wages Policy Taskforce (the Government). That said, these two outstanding matters do not prevent us from distributing the draft Awards (below) for member endorsement, noting that there may be amendment to the agenda on Clause 12a, and the date of the wage increase which will be determined by the NSW IRC.
Since SitRep 7, we have finalised language for both the Permanent and Retained Awards. In addition, both parties have agreed to establish a Promotional Pathways Committee in order for both parties to come together and review and consult on matters relating to FRNSW's workforce planning, workflow, members' career progression, and members' access to training. A retained working group will also be setup looking at training and other matters.We will provide more information about how members can participate on this Committee in the near future.
There will also be a formal exchange of correspondence between both parties regarding the following outstanding issues:
Discussions regarding the continuation of the Regional Training Roster Trial
Quarterly meetings to be held to discuss the Gartan/SMART system
Further discussions regarding the Reports and Charges Clause in both Awards
Parental Leave Policy review to discuss issues with the current policy
Procedure and policy implementation of the new Family and Domestic Violence Leave clause
Draft an In-Order to address the Union's claim that there should be a consistent method to calculate leave for employees on Special Leave and employees who have been stood down
Please see the following documents for your reference: 
February 2020 SGM Meeting Details
Special General Meetings will be held starting  at 10am next Thursday, 5 March at Parramatta Fire Station, 110 Wigram St Harris Park to vote on the proposed 2020 Permanent, Retained and Death and Disability awards.  You can find a copy of the Agenda here.
Retained and Country Sub-Branch members may meet locally (but once only) at any time between 1830 hours on Thursday 5 March and 0800 hours on Thursday 12 March provided that:
a)  a quorum of least seven financial Union members will be present throughout the course of the meeting; and
b)  written notice of intention to hold a meeting together with the proposed time, date and location is received by the Union office by no later than 1700 hours on Monday 2 March.
Any further meetings will be published on Monday 2 March.
Note that any Union member (permanent or retained) may attend any Sub-Branch meeting and vote on any General Meeting question, even if they are not a member of that Sub-Branch.
Thursday 5 March 0930 hrs 27 Parramatta Fire Station (Sydney Central West)
Thursday 5 March 1300hrs 503 Wollongong Fire Station (Illawarra Sub-Branch)
Friday 6 March 0930 hrs 304 Gosford Fire Station (Central Coast Sub-Branch)
Friday 6 March 1300hrs 260 Newcastle Fire Station (Newcastle Sub-Branch)
Monday 9 March 1000hrs 92 St Andrews Fire Station (Sydney South West Sub-Branch)
Monday 9 March 1300hrs City of Sydney Fire Station (Sydney Central Sub-Branch)
Wednesday 11 March 0930 hrs Headquarters Greenacre (Sydney Inner West Sub-Branch)
Wednesday 11 March 1300hrs 36 Crows Nest Fire Station (Sydney North Sub-Branch)
Thursday 12 March 0930 hrs 21 Kogarah Fire Station (Sydney South Sub-Branch)
Thursday 12 March 1300hrs 97 Huntingwood Fire Station (Sydney Outer West Sub-Branch)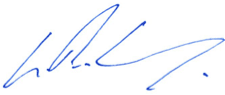 Leighton Drury
State Secretary
You can download this SitRep here.