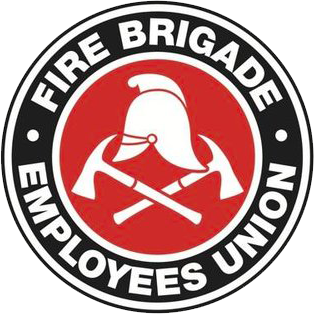 Strength in unity since 1910
SitRep 25/2020
June 5, 2020
Wage Cut Regulation stopped in Parliament – Now what?  
A disallowance motion was passed in the Legislative Council on Tuesday to stop the Berejiklian Government cutting public sector worker's wages. It should be noted who supported the disallowance motion.
In Support:
Australian Labor Party – Shooters, Fishers and Farmers Party – The Greens – One Nation – Animal Justice Party – Independent Justin Field.
Those Against:
Liberal Party – The Nationals – Christian Democratic Party.
Knowing the motion to stop the regulation to cut our wages was going to be passed, the Government changed their attack and are now arguing in the Industrial Relations Commission that the Government's Wages Policy is not a guaranteed 2.5% but anything up to 2.5%.
No doubt if this argument is entertained by the IRC the Government will be offering 0% in Award negotiations to public sector unions when bargaining starts.
We are keeping a close eye on a number of different award negotiations which are currently before the IRC and we are in touch with the relevant unions involved. More to follow.
Overpayments – Reminder
Further to SitRep 20/2020 and 24/2020, FRNSW have completed a series of audits relating to retained members wages during the fire season and were to inform members of alleged overpayments and underpayments.
If you have received a notice of overpayment – please do not, in the first instance, sign the agreement. Please contact the HR person in the notice and arrange to have a discussion or explanation of the calculations.
Following this if you still have concerns please contact the FBEU office and let us know. We will then assess the matters and hold discussions with FRNSW to resolve them.
The Union is urging members to question the figures in the first instance and report back to us should you have any concerns. The Department has agreed to hearing concerns and resolving problems as they are identified.
Organising, organising – here, there and everywhere  
More and more delegates are participating in group Zoom meetings every week. You can download a schedule of the current round of meetings here. We intend to continue Zoom meetings alongside face-to-face visits as restrictions ease.
We welcome new delegates and encourage those of you who don't have delegates yet to contact an organiser to support you to get one. Delegates are your key workplace contact and are supported by elected officials and staff.
We are hoping to re-start our face-to-face delegate training very soon and we are working on the logistics of this. We will relaunch the program as soon as it is safe and logistically possible to do so.
In addition to geographical based delegates meetings members have been getting organised and active around a number of issues and we have had high attendance in meetings. It's terrific to see delegates and members actively participating in the issues that matter to you.
Some of the big ones at the moment are: Proposed changes to the Driver Training program based out of Armidale, the rollout of new capabilities without risk assessments or appropriate training, the renovations at Newcastle fire station, the E and T realignment, and the organising work around HSRS and WHS more broadly.
Hundreds of members have been actively involved in meetings about these issues. Congratulations one and all – we are stronger for our active participation. Keep it up – this work will continue to deliver for us as we face struggle after struggle ahead.
If you don't yet have a delegate or want more info about the meetings please contact the relevant organiser.
Our organising team are:
Max Murphy – Regional West, Metro West, MS3 – mmurphy@fbeu.net 0408 617 217
Georgie Slater – Metro North, Regional North, ME3 – gslater@fbeu.net 0417 924 151
Jonathon Wright – Metro South (Minus MS3), Regional South, ME 1 and ME 2 – jwright@fbeu.net 0419 753 305
In Unity,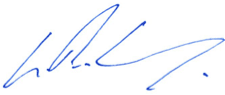 Leighton Drury
State Secretary
You can download this SitRep here.