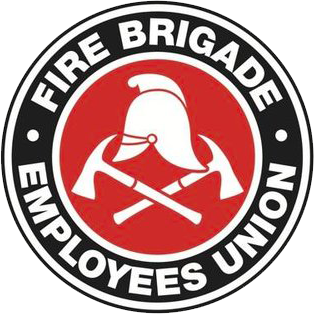 Strength in unity since 1910
Media Release
February 1, 2021
COVID-19 makes life different, but our job stays the same
This op-ed was published in the Newcastle Herald 30 January 2021
It's been a year since Black Summer. A year since 24 to 40 million hectares of land burned across our country. A year since more than three billion animals died or were displaced by the fires. In NSW alone, over 800 million animals were killed and the habitats of nearly 300 threatened species were devastated.
The interim report from the Royal Commission into National Natural Disaster Arrangements describes the 2019-2020 bushfire season as an "ecological disaster." With fires starting as early as July and damage and devastation unprecedented, "disaster" feels like an understatement. Black Summer was, indeed, a disaster but so too has been our way forward. But even without catastrophic fires, FRNSW are still needed every day.
As people traveled to see family for the holidays – we were cutting people from crashed cars, putting out backyard fires, restaurants alight, Christmas light and decoration fires from electrical shorts. When rain sets in, hopefully preventing more bushfires – we'll be rescuing people from floods and washed-out roads. Our day-to-day work saving lives and property continues, and we need to be equipped to do it.
Firefighters are in desperate need of more resources: new trucks, protective equipment, and uniforms to keep smoke and heat out and reduce the rate of occupational cancers. Stoking this proverbial fire are the ongoing budget cuts, with Fire and Rescue NSW's employee costs decreased by $13m and revenue costs by $23m in the last budget. That's on top of the $20m in cuts last year.
Growing communities are left without the professional services needed to respond to disaster.
Concerns over COVID-19 has made life different; but bushfires will still burn, drivers will have accidents, and shops, factories, and houses catch fire all the same. The pandemic, rightfully, has dominated headlines and the world's attention for the past year. Unfortunately, this new challenge doesn't stop fires from burning or floods from raging. The bushfire season is well upon us while floods continue in the north of the state. As someone holding a hose during the fires last year, I don't want to see my service under-funded. We may see the fires flooded out this year – but what about next year – and our swift-water rescue capacity?
The reality is: we are still not ready. We are not ready to fight growing bushfires because we do not have the resources. We are still 400 firefighters short of filling staffing requirements for Fire and Rescue NSW alone. Regular and deep budget cuts mean we have fewer professional firefighters now than we did a decade ago, despite the fact that NSW's population has grown by one million since then. And in spite of increasingly severe bushfires and other weather events.
There's an old idiom, "hope for the best, prepare for the worst." The latter comes easily. We should all expect that bushfires will burn bigger and longer each year, that weather events will get more extreme, that NSW population will grow. What we need to do is start planning and resourcing so we can protect our communities.
As a professional firefighter of 20 years, I cannot remember a time as difficult as this past year. The lack of resources, coordination and interaction only adds fuel to the fire. Money isn't always the answer but in this case, it is – it will buy us uniforms that are up to date (ours are not), trucks that protect us during flashovers and don't break down, and most importantly – more professional firefighters. The solution is to stop cutting our budget and expand our service.
Professional firefighters and the public want to see an aggressive but thoughtful public position on the future growth of professional firefighting services. When will this happen?
Professional firefighters also need decent pay rises to uphold the dignity of our tough work, and to recover from the COVID-19 recession. This is not helped by the wage freezes imposed on the public sector.
Fire and Rescue NSW protects 90 per cent of the state's population from emergencies involving fire, motor vehicle accidents and other dangerous situations. We tackle bushfires, provide rescue services, hazardous material response and counter-terrorism services. I'll be working all summer, alongside my members.
We do all that on an ever-dwindling budget. Spare a thought for the firefighters protecting our country. Better yet, write a letter, call your local leaders, tell a friend, post on social media. Stand with us to demand that firefighting be taken seriously by the government before we face another Black Summer.
Leighton Drury
State Secretary Fire Brigade Employees' Union