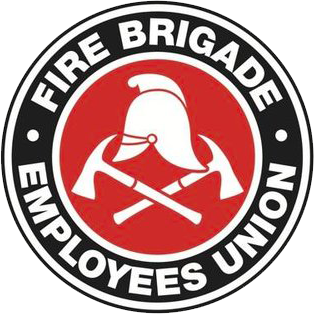 Strength in unity since 1910
SitRep 41/2021
July 30, 2021
COVID
The FBEU and FRNSW met again today to finalise an agreed position on seeking alternative work arrangements. The agreed process is as follows.
When seeking alternative arrangements, the process should be started as early as possible. In order to allow your request to be properly considered, these conversations should begin

at least

72 hours prior to your shift.

You must communicate with the duty commander of the zone you are seeking alternative arrangements in, as the first point of contact. It is preferable to do so on the platoon you are currently working on, if time does not permit, contact the duty commander who is currently on shift.

If the duty commander of the zone you are seeking alternative work in can accommodate
you, then you need to contact the DC or Zone Commander of your current zone (base station) to ensure you can be released.

If the Duty Commander of the zone you are seeking alternative work in cannot accommodate you, the Area Commander of this zone will try and find something on a different platoon, different roster, or provide other work which may be available.

If attempts to find work through these avenues is unsuccessful,
contact

COVID19IMT@fire.nsw.gov.au

and the FBEU

office@fbeu.net

who will attempt to find suitable alternatives.
Please note that just because the first answer may be no it does not mean other steps are not available. This is why early notification is so important.
Of Course, there will be times when your circumstances may prevent you from giving that much notice, and again that doesn't mean you won't be considered but there must be an acknowledgement that solutions cannot always be found instantly and an acceptance that alternate arrangements may mean working a different shift pattern.
If coming to work as normal is a safe and viable option members can choose to do so.
Work between the two parties continues in regard to testing, training, vaccination leave, restriction levels and more.
Staffing
This week a motion was tabled at the State Committee meeting, which was voted up, to engage former State Secretary Leighton Drury on a part time basis, to look after the COVID work currently swamping the Committee and the industrial team. Leighton will have a permanent seat on the FRNSW COVID IMT as the FBEU representative, a seat which was previously left vacant, and will be working solely on COVID under the direction of The State Committee. This will ensure a consistency and fairness in how alternative work arrangements are handled, plus will ensure the FBEU is across all aspects of FRNSW's COVID response.There is no person better placed to fill this role and it will enable our Industrial team to focus on their usual, and vitally important  work. Irrespective of the varying opinions or theories around this it was a choice based purely on getting results for our members.
In Unity,
Martin Dixon
Acting State Secretary
You can find a copy of the SitRep here. https://fbeu.net/wp-content/uploads/SitRep-41-2021-FINAL.pdf