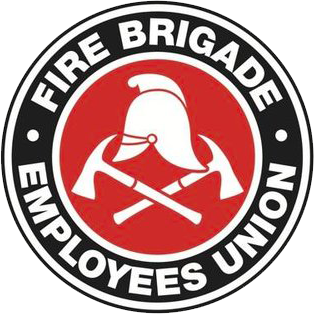 Strength in unity since 1910
CODE RED – 20 AUGUST 2021
August 20, 2021
Statewide COVID Level 4 pandemic restrictions from 0800 tomorrow
Dear Members
It has become abundantly clear that the NSW Government has utterly failed to contain the spread of COVID, which is evident in the upgraded restrictions put in place today, including a curfew for the first time for Local Government Areas of concern.
What is even more concerning is the lack of action from Fire & Rescue NSW to respond and protect your health, that of your family and your community.
On Thursday, we released a joint document between the FBEU and FRNSW, outlining the process for contactless changeovers. As noted in that SitRep, we released that document because FRNSW had failed to do so, and was delaying its release for unknown reasons.
Despite continued discussions they are still refusing to hold up their end of the bargain and issue information that will protect members. Yesterday we saw the highest case numbers throughout the pandemic. NSW Health is no longer publishing venues of concern for the Greater Sydney Area. The deaths are mounting, and vaccine access is still problematic.
We are in the depths of the worst health crisis this State has ever seen, and the way you work should reflect that.
This is why, until FRNSW takes this pandemic seriously, we are once again directing all members that as of 0800 on Saturday August 21st the entire state will now be in level 4 pandemic restrictions – confine.
Any alternate work arrangements currently in place should be continued and threats to prematurely end these arrangements should be immediately reported to your SCOM rep.
The FBEU is not just enacting level 4 restrictions to help protect members from COVID, but to show FRNSW we will take whatever action is necessary to bring them to the table. We know that Thursdays document minimises contact between Firefighters, and the public, and that it is the best way to reduce the potential of contracting or spreading COVID in the workplace but some within FRNSW only understand blunt instruments so I will show them one.
The new restrictions do not change anything previously announced. If you have any questions over the weekend about this change, contact your SCOM representative.
Worker safety is Union business, and we will always do what we can do protect you.
You can view the FRNSW Restrictions Level Plan in full at https://fbeu.net/wp-content/uploads/Pandemic-Restriction-Levels-7.pdf
To be clear, from 0800 on Saturday August 21st Level 4 pandemic restrictions – confine will be in place State wide, and will remain in place until FRNSW releases and takes ownership of their own contactless changeover document.
In Unity,
You can find a copy of this Code Red here: https://fbeu.net/wp-content/uploads/UM20210820-CODE-RED-COVID-Statewide-COVID-Level-4-pandemic-restrictions-from-0800-tomorrow.pdf