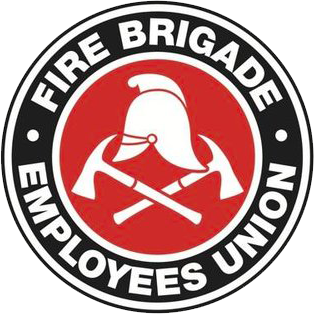 Strength in unity since 1910
SitRep 05/2022
January 14, 2022
EVEN THE HEIGHT OF A GLOBAL PANDEMIC PRESENTS NO BARRIER TO FRNSW ATTACKING CONDITIONS
As outlined in SitRep 04/2022, FRNSW have put forward their position for negotiations in the form of fully re-drafted Awards containing their desires to cut conditions to workers and make life easier for the bosses.
FBEU only received these documents yesterday morning at our first bargaining meeting, despite requesting documents for months and with no warning that documents were being developed. FRNSW has clearly spent a significant amount of time preparing them and it is therefore disappointing that we were not informed that this was their intention prior to the meeting.
Gaslighting workers is a bottom of the barrel tactic. 
We are therefore continuing to review the documents prior to providing a formal response to FRNSW however on an initial review the FBEU is extremely concerned that many of FRNSW proposed changes are detrimental to your working conditions.
We are disappointed, if not surprised, that FRNSW has been spending their time focused on developing a detailed log of claims designed to attack your conditions of employment at the height of a pandemic.
Health and safety in the workplace unfortunately remain to be at the bottom of the priority list for FRNSW who seem to prefer to spend time playing industrial games with your Union rather than focus on key matters such as ensuring supply of sufficient Rapid Antigen Tests in the workplace.
Unfortunately, while we have been busy trying to keep trucks online and Covid out of your workplace, FRNSW have been busy drafting ill thought-out proposals that would lower your conditions of employment.
Despite this, FBEU will defend your rights and conditions, and continue to bargain in good faith, and seek to achieve the outcomes we know members want and need.
In the interests of full transparency, below is a list of the proposals that to date we are concerned would be detrimental to your working conditions.
Both Awards
Overpayments – At the moment, if you are overpaid, FRNSW can only recover 10% of your base salary from each payslip. They are proposing a change to increase that to 10% of whatever your total pay is. This means if you are back paid in a pay period, the 10% recovery will include that income. Our simple solution would be for FRNSW to stop overpaying members, rather than forcing them to lose more of their fortnightly income to recover the overpayment.
Permanent Award
PAD Allowance – FRNSW is proposing a small weekly allowance to just 400 Firefighters, or an even smaller allowance to 900 Firefighters. The proposed PAD program is still not proven to be effective or safe as part of your ordinary duties without improvements to training. This is far below the increase we believe performing this work should attract.
Higher duties – FRNSW is proposing to save about $1million per year by removing the 28-day cap on higher duties for temporary absences and want the 28-day cap to only apply for vacant positions.
Promotions – FRNSW is proposing to cut promotional service timeframes. QF to SF – 72 months to 48 months. SF to LF – 24 months to 12 months. LF to SO – 12 months to no months. In total, FRNSW wants to reduce the time it takes to get from QF to SO from 9 years to 5 years.
Training – off shift/on shift – FRNSW wants to be able to put staff onto temporary rosters/platoons/work locations to facilitate training outside of regular rostered hours
Transfer registers – FRNSW is proposing to destroy the existing transfer registers and approve regional transfers based solely on qualifications/experience, capability referees, satisfactory performance, attendance and conduct check – in other words, purely based on the discretion of the Department.
LSO acting up as Inspector – FRNSW is proposing to force LSOs to work at the same roster as an Inspector when they act up, to remove the discretion for LSOs to refuse to act up if the act up would interfere with their non-work life
Training – Casualisation of workforce by opening up the existing USAR casual training provisions to all training
Retained Award
Introduction of new trucks by agreement. FRNSW wants to remove the requirement to agree with the FBEU despite the obvious good that comes from consulting with workers about the operational practicalities and safety of appliances that they will use.
As we continue to review FRNSW's proposal, further information will be provided to members. FBEU will continue to ensure that your working conditions are protected.
As stated in the previous Sitrep, FBEU is finalising our draft log with the aim to seek member endorsement of the log of claims ASAP.
As members would be aware the Awards are due to expire on 25 February this year. On this basis FBEU will be proposing a limited log of claims with our focus being health and safety, and improved industrial relations between the parties with formal mechanisms in the Award to ensure firefighter input into initiatives and change in your workplace.
The FBEU will be seeking a 1-year term along with these limited changes on the basis that the Award is finalised and agreed to prior to its expiry so as to ensure no delay to salary increases for members.
Should FRNSW however wish to continue with their expansive and potentially detrimental reform agenda in the 6 weeks prior to expiry and negotiations are not complete by 25 February, FBEU will reserve our position to reconsider our log of claims and we may return to members with an updated version in consideration of a longer Award period.
Members will be updated on the method for endorsement of the FBEU log of claims ASAP. We remain hopeful that FRNSW will wake up to themselves and show some respect and come to their senses.
PROMOTIONAL PATHWAYS SURVEY
The FBEU Promotional Working Group have identified some of the key issues in relation to the current career progression from Senior Firefighter to Station Officer. Input from the broader membership is an important step in achieving realistic change. The survey can be found here or by scanning the QR code below.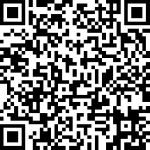 The learnings from the survey process will also provide the template for identifying changes to the career progression from Station Officer to Leading Station Officer and Inspector. Click here to do the survey now.
In Unity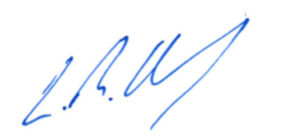 Leighton Drury
State Secretary
You can download a copy of the SitRep here.