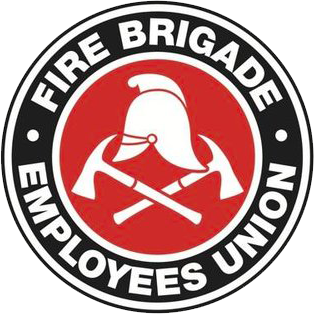 Strength in unity since 1910
SitRep 45 of 2022
August 12, 2022
Parliamentary inquiry into the 2022 flooding
In SitRep 30/2022, we advised you of our submission to the NSW Parliamentary Inquiry into the 2022 Lismore and Hawkesbury floods, which you can find here. As advised in SitRep 34/2022 , the FBEU was invited to present to the inquiry. A video of our presentation can be viewed here (from 1 hr 32 mins until 2 hours 5 mins).
If you watched the video of our evidence, or saw any media that night, you might remember that we suggested that an appropriate course of action to deal with Resilience NSW would be to "kill it". We can advise that the Parliamentary Inquiry seems to agree with our evidence with the top finding of the report being "the NSW SES and Resilience NSW failed as lead agencies to provide adequate leadership and effective coordination during the major flooding of February-March 2022".
The report is scathing of these the NSW SES and Resilience NSW in particular, recommending that "the NSW Government consider a restructure of the NSW SES" and "that the NSW Government consider abolishing Resilience NSW".
Our position has always been that professional emergency services should be at the core of all responses to natural disasters. It is not acceptable that residents were stranded and left to their own devices while our members had to wait to be invited to help save lives in their communities.  
These flooding events were of a scale that very few people anticipated, and the FBEU ensured that your efforts were heard and recognised by the Inquiry. We look forward to the independent review being released in coming weeks, and more importantly, hearing what the Government's response will be to avoid this kind of crisis mismanagement from occurring ever again.
Covid Risk Assessment Dispute
The hearing for this matter has been moved to the 4th and 5th of October. All potential terminations have been put on hold until at least this date, and we will continue to update members as this case progresses.
Statutory Declarations for sick leave
It has come to our attention that FRNSW have begun refusing to accept a statutory declaration for sick leave in an instance when a member was unable to secure a doctor's appointment. Many medical centres are still not allowing patients with cold and flu symptoms to attend their premises, and the lack of availability of GP services in rural and remote regions of NSW is a well-known issue that has been ongoing for many years. Our position is that a Statutory Declaration should be deemed equivalent to a medical certificate. We have not yet received a response from Fire & Rescue however will continue to update members on this matter as it develops.
Health Checks
The FBEU and FRNSW have been meeting weekly since the Union's temporary lifting of the Health Check Code Red to discuss solutions to a wide range of issues and concerns that have been reported by members going through the Health Check process.
This week, the Union put an initial list of formal resolutions to FRNSW that we are seeking. We expect a response from FRNSW in the next 10 days. In the meantime, FRNSW have agreed to review and update all Health Check communications and resources provided to members. This will ensure members are well-informed about the process as well as other important information including who UHG is, what role they play in the process and background information on the doctors at UHG who are reviewing members' health information, to name a few.
Further updates will be provided to members in the coming weeks.
In Unity
Leighton Drury
State Secretary