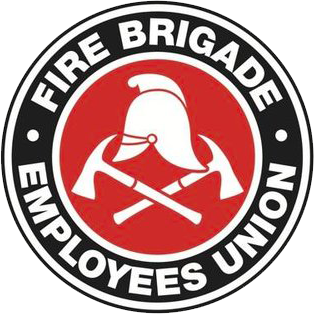 Strength in unity since 1910
SitRep 46/2022
August 19, 2022
FRNSW Promote Station Closures at Parliament  
FRNSW representatives have been spotted doing-the-rounds at parliament, promoting the yet to be introduced orders regarding station closures (TOL'ing).
A document produced by FRNSW for Parliament 'Operational Risk Management' can be found here. Commissioner Baxter articulates a tragic corporatisation of our work as firefighters revealing a gaping hole that is the disconnect between current leadership, the workforce, and level of community risk associated with our work.
The document describes Fire Stations as 'administrative concepts', that labels "100% readiness 100% of the time" as not a "sustainable initiative". In the view of FRNSW, you (as a Professional Firefighter) are merely one contributor to a multi-agency response.
Unsurprisingly, the only thing Commissioner Baxter is 'prepared' for is selling out the value of our work and the importance of highly skilled Professional Firefighters. More to come.
Budget Estimates
Commissioner Baxter will be back before the Legislative Council on 02 September for Budget Estimates. Members are encouraged to participate in the process by submitting concerns or questions via jwright@fbeu.net. We will send a link for the live viewing of Budget Estimates in the next update.
FENZ Firefighters Up the Anti

For those who may worry about the impact of decision our Commissioner may make on the long term viability of our fire service, you should turn your attention to the current Fire Crisis campaign being run by the New Zealand Professional Firefighters Union. After months of campaigning on broken appliances, staff shortages and budget cuts to their services firefighters across NZ took a one-hour nation-wide strike action today escalating their campaign. If you don't already, we encourage you all to follow their campaign on social media. It's a sobering lesson about the legacy of Commissioner Baxter and chronic underfunding of a Professional Fire Service. We stand in solidarity with our comrades in NZ as we continue our own campaign which we hope will stop falling on deaf ears.  
In Unity
Leighton Drury
State Secretary