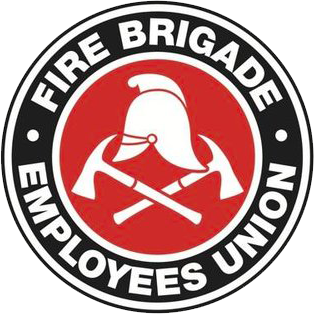 Strength in unity since 1910
SitRep 49/2022
September 16, 2022
2022 Delegate's Conference – stronger together
The much-anticipated Delegates' Conference has just finished in Sydney, and we're proud to report a huge turnout and overwhelmingly positive support for the for the Union's plan to put professional firefighters back on the Government's agenda.
Delegates were pleased that the decision makers in Macquarie Street are finally taking the opportunity to sit down and listen to the real experiences of professional firefighters in NSW. Our conference dinner was supported by members of the Shooters, Fishers and Farmers (SFF) Party, the Greens and the ALP. The Premier, Dominic Perrottet, and Emergency Services Minister, Steph Cooke were notable by their absence. We would also like to thank the Public Service Associate (PSA) and Unions NSW for their support and attendance at the dinner and standing in solidarity with the FBEU.
Opposition Leader Chris Minns gave an address to delegates in which he made a commitment, in the event of a change of government, to prioritise the health and safety of professional firefighters, and to abolish the rigid and punitive wage cap which has limited wages growth across the public sector in NSW for years. Members may not be aware, but Chris Minns has unique insight into our job due to his previous experience as a retained firefighter.
Delegates heard presentations on a range of Union priorities including campaign strategy, industrial reform and safe work practices. In particular, the FBEU would like to thank and acknowledge our close friends from the United Firefighters Union of Queensland who not only took the time to come and speak to our delegates, but provided a much-needed sense of hope by sharing what can be achieved when professional firefighters come together to fight for their profession and the needs of the community.
The conference was attended by over 100 delegates, and the feedback we have received so far has been overwhelmingly positive. We would like to thank all our delegates who took two days out of their schedule to represent your views and take our union forward.
Award update
You will recall that we have been awaiting Government approval for FRNSW to be able to formally put their proposed resolution to both the Retained and Permanent Awards.
Unfortunately, our meeting with FRNSW has been pushed back a couple of times now, delaying finalisation of the Awards. This week, we understood that the meeting was scheduled for Thursday 22 September, which is now a public holiday for a national day of mourning following the death of the Queen. However we have been advised by FRNSW that the meeting has been moved to Wednesday. We are hopeful that we will be able to provide an update following that meeting.
Leave Arrangements for Additional Public Holiday
On Monday 12 September, the FBEU wrote to the Department asking them to confirm arrangements for the additional public holiday to be held on 22 September, as outlined by the Prime Minister.
We asked that all Permanent staff be credited with consolidated leave equal to hours worked, and for Retained to receive overtime rates for any hours worked.
We are pleased that the Department has agreed to our request. You can view your entitlements for the day here. (https://fbeu.net/wp-content/uploads/22-September-entitlements.pdf)
 In Unity
Leighton Drury
State Secretary