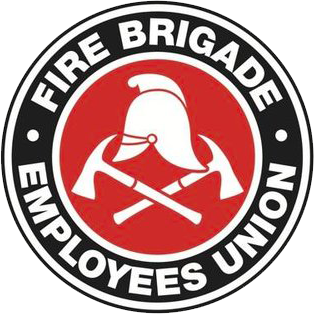 Strength in unity since 1910
Workplace Video Surveillance
Video surveillance is common in most public spaces and workplaces, including FRNSW fire stations/locations. With the introduction of the Workplace Surveillance Act in 2005, the Union negotiated a video surveillance policy detailing the ethical use of collected video recordings, however members should be aware that  the recordings may be used used in disciplinary matters under certain circumstances.
For a copy of the Video Surveillance Policy click here.
For a copy of the Workplace Surveillance Act 2005 click here.
Video surveillance on the fire ground
In 2010 FRNSW introduced live video streaming of fire ground operations from masthead cameras installed on the Incident Command Vehicles and cameras worn by firefighters at the incident (Go Packs). The Union negotiated the following terms for the use of this video streaming function;
1. There will be no sound recording – only visual
2. ICV operators will not be required to use the 'Go Packs', rather a firefighter will be assigned from the incident ground at the control of the incident controller. If the firefighter believes it would not be safe to use the camera then they may decline.
3. Only those officers included for the relevant incident type in the Response and Notification Protocols will be notified of the availability of vision from an incident.
4. Those with authority to access footage will be required to sign a form declaring that they have been provided with, have read and understood the Overt Video Surveillance policy and procedure.
5. A tick box or some other alert will be shown when footage is being accessed to remind those accessing the footage of the policies and procedures.
6. Video streaming to laptops and Blackberrys will be used for the purpose of determining a response (to an incident) but does not alter the current response requirements according to alarms. It is not for the purpose of incident management, as the Fire Brigade Act requires incident management to occur at the scene of the emergency. It will, however, be used to provide senior and specialist support for the on-scene officers who are running the incident.
7. Only the following positions will be given authority to access footage:
Commissioner
Deputy Commissioner Emergency Management
Assistant Commissioners
Chief Superintendents
Superintendents
Inspectors / Deputy Managers
Incident Management Team Members
HAZMAT Specialists including Scientific Advisor, Rescue Specialists, Bush fire Officers
Aviation Officers
Operational Media Co-Ordinator
Fire Investigation and Research Unit
8. The use of Fire Cam is at the complete discretion of the Incident Controller at all times including post incident. Note where the incident controller seeks or approves the access of footage post incident its use shall still be subject to In Order 2006/13.