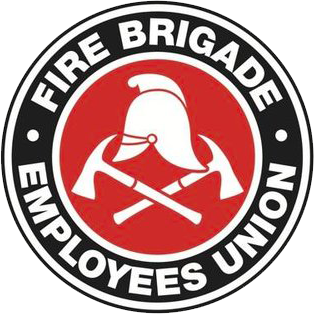 Strength in unity since 1910
84 stn Macquarie Fields on 10/14, THE FACTS
January 16, 1996
The bogus Retained Firefighters Federation has launched an unprecedented attack on the Union, Department and Government for the joint decision to upgrade 84 stn. to S/O and three permanent staff on the 10/14 roster.
Federation spokesman Capt. Les Smith AFSM (Another Federation Stooge Medal ??) single-handedly all but destroyed the NSWFB's budget strategy overnight by telling the world that the Department was wasting millions by unnecessarily upgrading the station (Tele-Mirror 11/1/96). Why would any Government increase the FB Budget when firefighters are screaming that millions are being wasted? Now the next time you're told that station renovations, a new appliance or extra equipment cannot be afforded, you can thank Les and the Federation.
A lot of garbage has been circulated by the Federation and 84's retained crew to prop up their shoddy argument, but why? The retained staff will not be disadvantaged in any way, but 16 additional jobs will be created. The Union worked to ensure that the retained staff shall remain, together with a newly delivered appliance for their use. Further, there will be no reduction or restriction on the response from 84's retained crew.
The Federation has stated that this move will cost over $1.8 million, but the real cost is actually closer to $350 000. That's a pretty good indication of how accurate the other statistics supplied in their misinformation sheet are. These people are fighting to strangle the very service to which they belong, and to deny their own communities expanded protection through additional permanent staff to supplement – not replace – the local retained staff.
Finally, the Federation is warning that retained Brigades are "under threat"! The reality is that less than 20 existing retained stations statewide are likely to move to mixed staffing before 2015. This shouldn't be seen as a threat by the retained staff at those stations, rather than as much-needed assistance. The Union is also continuing to explore avenues for the existing retained staff to transfer to permanent employment when stations actually do move to permanent staff.
The Federation is working for select egos, penny-pinching and stagnation. The Union lobbies for an expanded NSWFB, expanded employment and expanded services for our communities. Which model do you prefer?
Chris Read
State Secretary
16th January, 1996