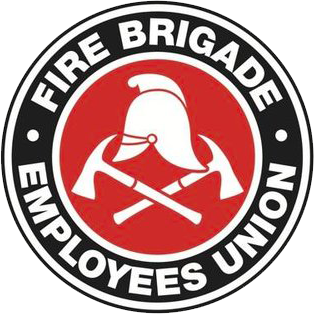 Strength in unity since 1910
ACTING-UP INSTRUCTION
March 4, 1996
The Department's long-documented abuse of the Acting-Up arrangements concerning Leading Firefighters has caused the Union to impose further limitations upon Acting-Up by members. The self-explanatory resolution carried by the Special General Meeting of members held 21/22 February is as follows:
"That no Leading Firefighter member shall Act-Up to Station Officer more than eight shifts or part thereof per year irrespective of whether or not such member may or may not be genuinely spare, given the Department's inability to manage the Acting-Up of members equitably and the inherent delays to members achieving promotion to Station Officer rank. Further, this meeting calls on the Department to promote additional members to Station Officer rank in order to achieve the obviously required increase in Relieving Officer staff numbers."
The fact remains that members are Station Officers far longer than they are Leading Firefighters. If the Department is having to Act-Up individual Leading Firefighter members more than eight times per year, it is clear that more Relieving Officers are required. This resolution as policy is now intended to place more pressure on the Department to promote additional Station Officers, as well as to provide relief to the many Leading Firefighter members who have in effect been performing unlimited outduties.
Members should appreciate that a limit on Acting-Up is to their ultimate advantage. If no limit is imposed, then there would never be a need for the Department to promote new Station Officers, instead having available an unlimited pool of cut-rate part-time Station Officers (being L/F's) who revert to being paid f/f wages when not required. For clarification, the Acting-Up limitation is to be considered in addition to, rather than as part of, the out-duty limit. Members seeking further advice should contact the Union office.
ACCORDINGLY, NO LEADING FIREFIGHTER MEMBER IS TO ACT-UP TO STATION OFFICER MORE THAN EIGHT SHIFTS, OR PART THEREOF, PER YEAR. THIS INSTRUCTION IS TO OPERATE IN CONJUNCTION WITH – NOT REPLACE – PREVIOUS LIMITATIONS (ie MUST BE GENUINELY SPARE etc.), AND SHALL REMAIN IN FORCE UNTIL FURTHER NOTICE.
Chris Read
State Secretary
4th March, 1996