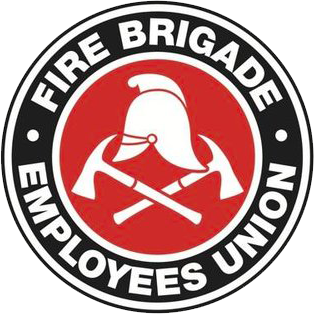 Strength in unity since 1910
D&D Dispute Update #25
October 23, 1999
Union Bans Set Alarm Bells Ringing in Macquarie Street
The Department yesterday advised the Minister that there is a "risk to public safety" as a result of our Union's bans on the connection of new automatic fire alarms. The correspondence between the Government and the Union yesterday can be found on the front page of our website under the "Latest Issues" section.
The Commissioner informed the Minister of 27 new premises whose AFA's have not been connected to the NSWFB by our members in Comms since the current bans commenced on August 27. The installations and local alarms are fully operational, but there is no direct monitoring – and therefore no automatic detection/response – by the Brigades to these premises.
None of the 27 premises should be occupied, and many are still not. There can of course be no risk to public safety with a vacant building. However, the rapacious greed of developers aided and abetted by Councils who have issued occupancy certificates has seen some premises occupied without their AFA's connected.
This is quite obviously not of our doing, nor is it our responsibility. The majority of the occupied buildings have since been forced to contract 24 hour security to monitor their installations on site meaning that there is no risk to public safety at these premises, only to the owners' profits. Others are commercial premises whose owners have moved in with no monitoring at all. Importantly, all are now protesting to the very people who are really responsible for this situation, being the very people we seek to pressure – the Government. Our bans are biting.
The President and I met with the Minister at his request at the Union office this afternoon. We have again sought a concrete proposal for us to consider – the time for woolly words is long over. However, as a gesture of good will we today agreed to the connection of the only 3 occupied residential premises (consistent with previous SGM decisions), along with 1 private school science block. That being said, it was made clear that there would be no further exemptions and that any further connections would only occur with the settlement of our claims.
Where was their concern when they were closing 40 stations a day in August? We all know which option the Department took when it had to choose between public safety and the almighty dollar – their concern now is really no different.
The Industrial Relations Commission hearings resume at 10.00 am this Monday.
Chris Read,
State Secretary