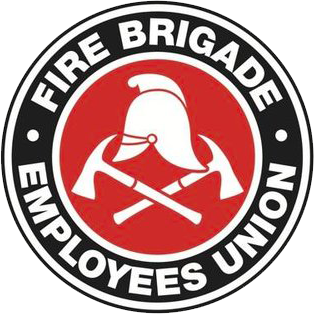 Strength in unity since 1910
Negotiations update #8
March 17, 2000
Negotiations have continued since the last Union notice, with considerable progress being made toward the final settlement of both the permanent and retained Awards. It's too early to go into any detail given that we're currently waiting on corro from them confirming their understanding of the negotiated position to date, but we definitely expect to be able to provide more detail during the course of the coming week.
In a sign a mutual good-will (and good economic management on the Department's part), in-principle agreement was reached this week on the promotion of Leading Firefighters. As a result, 15 LF members were promoted to Station Officer this morning. As part of that agreement, the Union's President and I undertook to recommend to a forthcoming General Meeting of members that we should lift our Union's bans and restrictions on the acting up of LF's to S/O. Accordingly, this update serves to give the required 28 days' notice of the rescission of the SGM decision of June 11 1999 banning all acting-up of Leading Firefighters. That being said, our ban on acting-up has to remain in place at least until this further General Meeting has been held (notice of which will follow).
And the good news continues. Discussions have also recommenced over the D&D dispute and whilst we won't (short of a miracle) resolve the D&D issue by March 31, the signs are more positive now on this issue than they were at any stage last year.
And finally, the 2nd $350 payment for all permanent members will now definitely be made next Thursday 23/3/00.
Chris Read
State Secretary
Friday 17th March, 2000