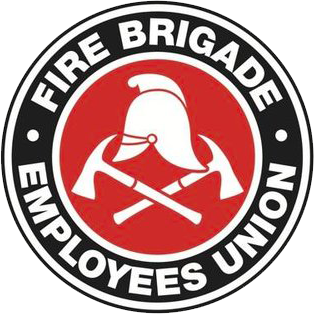 Strength in unity since 1910
D&D update and GoupWise warning
July 16, 2002
D&D Update – Benefits to be optional?
Negotiations are continuing as to final shape of the new death and disability arrangements, but we remain confident of an agreed settlement shortly.
The latest news in brief is that the on-duty death/TPI will almost certainly now be lifetime pensions for both permanent and retained members, as per the old SSF benefit – the only sticking point being to what extant (if any) members' lump sum super balances should be discounted to off-set the increased cost of these pensions.
Further, it's now possible that all existing members (both SASS and FSS) will be given a one-off option of taking up the new D&D benefits. In other words, membership of the new scheme (and payment of the employee contributions) may be optional for current members, although participation will almost certainly be compulsory for all new (ie future) firefighters.
Beware of GroupWise
A brief but simple warning to members – beware when using your NSWFB GroupWise accounts because they are actively monitored by management. Several members have been charged (and one very senior member effectively sacked) due to their use of the system, and increasingly more are being threatened for alleged "unauthorised or inappropriate use".
The Union has sought a meeting with the Department to settle the many issues involved, not the least being our members' right to privacy. In the interim, members are urged to take extreme care when using your GroupWise account – both sending and receiving, both FB internal and external – because your account is currently neither secure, nor confidential.
It's goodbye to "labor"
On June 21 last year, FBEU members voted (by 814 to 4) to endorse a State Committee recommendation to end our Union's 80+ years of political affiliation to the Australian Labor Party. We promptly did so, and the ALP has not received a single cent from this Union since.
Moving on, when we first set up the FBEU's website back 1997 we joined the "LaborNet" server run by the Labor Council of NSW – the peak body for unions in NSW and the state branch of the ACTU. It followed that whilst our web name actually had nothing to do with the ALP, it was not surprising that members and the general public often thought otherwise.
In order to remove any further confusion, as well as to shorten (and therefore simplify) our web and email addresses, we've now changed both as follows:
Old website address:
http://fbeu.labor.net.au
New website address:
www.fbeu.net
Old email address:
office@fbeu.labor.net.au
New website address:
office@fbeu.net
Please note that there is no ".au" (the web's suffix for Australia) at the end of either of our new addresses and further, that our old addresses will continue to work along with the new..
Chris Read
State Secretary