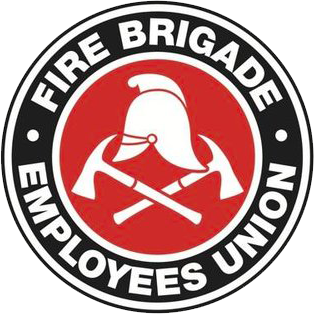 Strength in unity since 1910
PSTP deal confirmed
August 5, 2005
Inside this notice:
PSTP deal confirmed
Rough justice 2
PSTP deal confirmed
Today's In Orders 2005/17 confirms and explains the agreement struck between the Union and the Department – and endorsed by members at the June SGM – for increased wages and 25% quicker promotion in return for the implementation of the new Public Safety Training Package (PSTP) up to QF rank. What today's In Orders does not do, however, is explain the real $ benefit to members of these Union-initiated changes.
It currently takes 4 years' service to reach Qualified Firefighter rank, but a variation to the Award will see this reduced to 3 years in March 2006. This earlier promotion will mean an extra $43 per week (that's $2,273 for the year) for every firefighter entering their 4th year of service. And because FL4 rank will cease to exist on 3 March 2006, members holding that rank will be automatically promoted to QF on and from that date.
The other changes? Whilst time spent in FL1 rank will be extended by 12 months, the FL1 rate of pay will be boosted by an extra $65.18 per week. And whilst FL3 will be abolished (members at FL3 will revert to FL2 rank), the FL2 rate of pay will be adjusted upwards by an extra $76.14 per week.
The table below shows the extent of the benefit of these changes to members, both present and future, over their first four years in the job.
Wages Earned

Before the Union's changes (ie NOW)

After the Union's changes (ie, from 3/3/06)

Extra $'s

for members

During 1st year in NSWFB
$46,395
$48,741
$2,347 pa
During 2nd year in NSWFB
$49,767
$50,898
$1,132 pa
During 3rd year in NSWFB
$52,028
$53,726
$1,698 pa
During 4th year in NSWFB
$54,289
$56,554
$2,265 pa
Combined 4 year total
$202,477
$209,919
$7,442
During the course of the last year, the Union came under criticism from some quarters for allegedly jeopardising the future careers of our junior members through our refusal to accept the PSTP up front, no strings attached. The wisdom of the Union's decision to hold our line and refuse PSTP implementation until a satisfactory deal had been struck is now hopefully clear to all. It's an ambitious deadline, but the Union's officials are aiming to complete the negotiations for the implementation of the 2nd and final stage of the PSTP, both for retained and permanent members from SF through to Inspector and beyond, before year's end.
The real bottom line is that these sort of changes and gains can only be achieved through a strong and effective union. Imagine if Howard had his way and we were all on AWA individual contracts. Does anyone honestly believe that they could successfully negotiate a deal like this with the Commissioner one-on-one? Stay United!
Rough Justice 2
Commissioner Mullins' 2nd anniversary in the job has coincided with the 2nd sacking of a permanent firefighter this year. The Union has appealed to the NSW Industrial Relations Commission against this appallingly heavy-handed decision. In the meantime, today's In Orders 2005/17  also confirms that another Union appeal has seen the Commissioner's first sacking earlier this year overturned by the IRC (see "Reappointment", pg 13). Stay tuned.
Craig Harris
State Secretary                                                                                                Friday 5th August, 2005