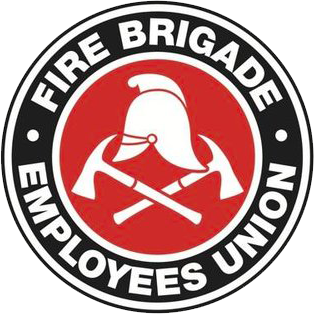 Strength in unity since 1910
Safe and Effective Crewing
September 2, 2005
Inside this notice:
Safe and effective crewing of appliances
Your rights at work – heading west
Brogden
Safe & Effective Crewing of Appliances
There are two 'holy grails' within the NSW Fire Brigades – 'the 10/14 roster' and 'safe and effective minimum crewing of S.O. and 3 on all appliances'; both should be protected at all costs.
In what can be described as confrontational, some managers are flaunting safe minimum crewing as a mere guide rather than a condition that must be up held at all times. The latest attack is an instruction to members at Comms instructing them that where minimum crewing drops below SO and three they are still to respond the appliance.
A number of instances where this has occurred have been for short term gaps arising out of firefighter illness and training obligations. Appliances are being responded with a second station, in a skewed application of In Order 1995/20, an in order written specifically for retained response in the country. The Department has attempted a similar practice with our Retained members, responding appliances with only two firefighters as long as a second appliance is on its way.
The Union vehemently apposes this practice because it is a risk to members' SAFETY, not to mention the Community. When the Union discovered this was happening it sought immediate clarification from the Commissioner that short-staffed appliances and crews remain off line until such time as safe and effective minimum staffing can be restored.
Pleasingly the Commissioner replied that the NSW Fire Brigades' supports this long-standing arrangement and has no intention to seek its dilution or abandonment.
Therefore in conjunction with the Department, the Union reinforces the long-standing policy that short-staffed appliances should remain off line until such time as safe and effective minimum staffing is restored.
Should you face a rogue manager not upholding this policy contact the Union office immediately and we will respond accordingly by targeting that manger and his area.
Your Rights at Work on the Road – heading West
UnionsNSW has coordinated a bus trip around NSW to spread the word on the Government's attack on workers rights. A number of community forums have been held and the next group of workers to see the big orange bus are those in Western NSW. Below are the towns it will be stopping and the details for meetings being held. All members are encouraged to attend.
5 September 2005

Wagga Wagga Commercial Club

1pm – 2pm

The Albury Sailors, Soldiers and Airmens Club

7pm – 8pm

6 September 2005

Griffith Ex-Servicemen's Club

7pm – 8pm

7 September 2005

Parkes Leagues Club

6:30pm – 7:30

8 September 2005

Western Plain Zoo (free entry and BBQ provided)

12:30pm – 1:30pm

Kenna Hall

6:30pm – 7:30pm

9 September 2005

Charles Sturt University

12pm – 1:30pm
Brogden
Before members start feeling too sorry for John Brogden, bear in mind his recent pledge to sack 30,000 public sector workers if elected Premier, which itself came hot on the heels of his promise to abolish the state IRC and Awards and dump us all into Howard's nightmarish federal system. Having concluded (rightly) that there will be bugger-all public sector votes for the Liberals, the Opposition has reverted to its age-old habit of kicking public servants.
Keep in mind, also, that Brogden was a Liberal "moderate", whereas his successor – the "battler from Vaucluse" Peter Debnam – is a signed-up member of his Party's hard-right.
Canberra Bus Trip
The FBEU, in conjunction with other emergency service unions, will be attending a rally in Canberra to raise awareness about the Government's proposed changes to the Industrial Relations System.
The rally will be held at Old Parliament House on Tuesday 14 September 2005
To ensure members can attend, the Union is organising a bus from Sydney, departing in time to arrive in Canberra at 11:30am.
The place and time of departure will be determined based on the location of members attending, that is, if most members live in the west then it will depart from a location in the west. The Illawarra sub branch has also arranged for a bus to leave from Wollongong.
To assist in the organisation, the Union needs members interested in coming to confirm their attendance with the Union office by Monday 7 September 2005.
This can be done by phone (9267 5552), fax (9267 6304) or email (office@fbeu.net).
The Union sees this as a great way for members catch up with their Comrades whilst sending a strong message to the Government. The only way the Union will win this fight is if members become active and join in activities such as this. We look forward to seeing you on the day.
Stay United
Craig Harris
State Secretary
Friday, 2 September 2005