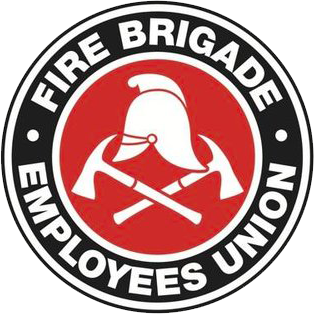 Strength in unity since 1910
Can you help teach Peter Debnam's Liberals a lesson?
March 8, 2007
Following the resolution of last month's Special General Meeting your Union has hit the campaign trail running by making some striking election material that urges the public not to vote for the Liberals in the looming the 24 March State election.
The Union has identified 3 seats in New South Wales where we will be focusing on getting our message out by urging the community not to risk a Debnam Liberal Government. These seats are Terrigal, Lane Cove and Kiama.
With the Liberals strange policies getting worse by the hour, all firefighters are asked to pitch in to make sure they come nowhere near the keys to office.  Lets make sure that the community knows that Peter Debnam has promised to sack 20,000 public servants and abolish the State Industrial Relations system by referring us all to the Howard Government's ridiculous WorkChoices laws. The how, who and where to get involved is directly below.
• The Central Coast seat of Terrigal a new seat held by Liberal MP Chris Hartcher and shadow Attorney General by a margin of less than 0.6%  or a couple of hundred votes. To get involved with this campaign contact Jeff Sundstrom: (#304, Gosford D platoon) Mobile: 0430472424, email: sundawes@netspace.net.au
• The North Sydney seat of Lane Cove held by liberal backbencher Anthony Robert by 2.8%- it also covers the PM's federal seat of Bennelong so it'll be good practice for the Federal election this year. To get involved with this campaign contact Terry Kirkpatrick: (Community Safety Advisor, Special Roster) Mobile 0402967026, email: TKirkpatrick@fbeu.net
• The Illawarra seat of Kiama held by ALP member Matt Brown. To keep the Liberals well and truly out of the Illawarra for another four years contact Darin Sullivan (#503, Wollongong C platoon) Mobile:  0408214677 DSullivan@fbeu.net
With two weeks to go until the election, now is the time for you to help us get our "don't vote Liberal" message out there. If you can help us letterbox this information or hand it out for a few hours please contact the co-ordinators above. All the works is ready to go and shouldn't take more than a few hours per job. See you on the campaign trail.
Simon Flynn
State Secretary