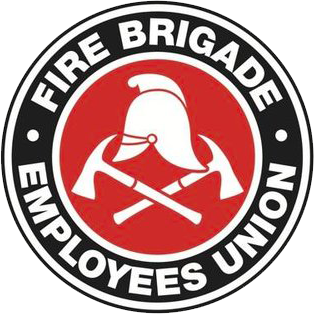 Strength in unity since 1910
Members Survey – Tells Us What You Think.
August 3, 2007
Members who attended the July Special General Meeting in Sydney and sub branch meetings throughout the state voted overwhelmingly to support the Union's proposal for a 6.7% wage claim backed up by a state-wide campaign. Members also voted to support the Union in its campaign to secure a minimum rank at which members can be directed to take command when permanent members are used in retained brigades.
Clearly most permanent members believe that where permanent firefighters are used to maintain safe and effective crewing in retained brigades, any available station officer should be brought in to fill the vacancy in the first instance and maintain safe and effective minimum crewing of four.
This has effectively strengthened the Unions negotiating position when the Union and the Department next meet to discuss command and control where permanents are used in retained brigades. The Union and the Department are now working to a deadline established by the NSW Industrial Relations Commission. An interim position has now been established whereby no more junior ranked member than senior firefighter, leading firefighter or station officer can be directed take control.
The message from the membership however didn't fully address the question of what should happen when a station officer or indeed a senior firefighter is not available. Indeed many members have mixed feelings about who should be recalled to duty where permanent members are used with members divided into at least two schools of thought. One group of members believing station officers should be used in all instances in line with the way in which permanently staffed stations working the 10/14 roster in Sydney, Newcastle and Wollongong operate. The other school of thought holds that given the rank of senior firefighter has been permitted to act in lieu of station officer for short term absences since 1998 in country area's, senior firefighter should be the minimum rank recalled to duty.
Clearly members have different ways of looking at these particular issues and would expect that the Union negotiate in the best interests of all members. In this instance the Union is proposing to take the issues to members directly and establish what best suits the collective interests of the Unions entire membership. To achieve this the Union has established a secure survey of members on the Union's website. The survey is password protected and will allow the Union to verify that only financial members of the Union are permitted a say in this particular matter. If you want a say in who should be recalled to duty in these particular instances simply log onto the Unions web site, enter your user name and password and fill in the online survey to voice your opinion.
As our Union moves to increase participation rates and open up the lines of communication between the Unions officials and its members we all have a role to play, something as simple as filling in an online survey is just one small part you can play that will make us all a stronger and more relevant Union.
Simon Flynn
State Secretary