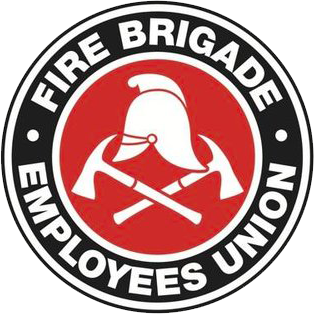 Strength in unity since 1910
Relieving bans lifted
March 30, 2008
All members are instructed that the relieving bans imposed by the Union at 1800 hours Friday 28th of March are lifted as at 1800 hours Sunday 30th March 2008.
The decision to lift these bans has been made after the Department called on the NSW Industrial Relations Commission (IRC) to convene an urgent hearing into the dispute on Saturday morning. As a result of the courts proceedings the Department now has been told by the IRC that the policy concerning alternate duties for retained firefighters will not be implemented until the courts have properly considered it. Accordingly all bans imposed on Friday evening in regard to out duties and relieving are lifted as at the change of shift 1800 hours Sunday.
In a disturbing change of approach from the Department the only on shift member of the Union's State Committee of Management in the GSA was singled out and fronted by a member of senior management minutes after starting shift, then served a subpoena to appear in court two hours later. Caught totally flat-footed Comrade Reilly was then lined up against the Departments six member legal team and grilled over the Union's bans and the Departments spurious evidence.
This entire episode was totally unnecessary and uncalled for in that the Union on two separate occasions called upon the Department not to promulgate this particular policy and instead sought to negotiate its content. Instead the Department chose to adopt a hairy-chested approach that has now completely backfired.
It is both underhanded and disingenuous after over 120 years without a policy for alternate duties for retained firefighters to pretend that this matter is too important to wait another one month before it is published. All members should be aware that this particular policy will have profound consequences for both permanent and retained members Death and Disability entitlements. The Department now needs to far more honest in the way in which it progresses changes to our Death and Disability scheme rather than seeking to undermining the integrity of existing entitlements.
Simon Flynn
State Secretary