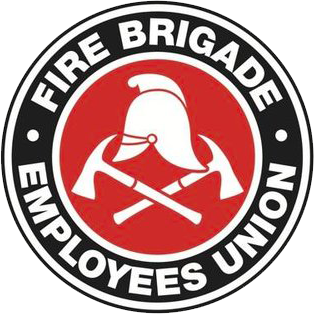 Strength in unity since 1910
2005 June SGM results, IR and other issues
July 4, 2005
Inside this notice:
June SGM results
Your rights at work – Unions NSW Broadcast
Medical Assessments – Be warned!
Performing a coutnry relief?
EEO Committee Meeting – 8 July
Tactical Communications
Special General Meetings were held from 21st June to 26th June 2005 inclusive, at nominated venues throughout the State. Agenda items and combined results were as follows:
1)    Proposal to amend the Permanent Award's existing Clause 6 (Allowances) by replacing it with a new Clause 6 and associated Table.
"That the proposed amendment of Clause 4, Clause 6 and Table 3 of the permanents' Award (as presented to this meeting) be received, noted and endorsed on the understanding that:
a)    the current Award's Drive Motor, Fleet Operations Officer HP (qualifications and drive), Ladder/HP (qualifications and drive) allowances and Rescue Monitor (qualifications and drive) allowances will be abolished;
b)    the abolished aerial allowances (only) will continue to be paid to current recipients (ie, sunset);
c)     the current non-Award CABA refill cylinders, In Charge Proto Locker, In Charge Salvage Locker, Motor Driving Instructor, pro-rata payment of aerial allowances on overtime and  Good Service Badges will be abolished; and
d)     Operational Support members will in future cease to be entitled to most allowances, however current Operational Support members will continue to receive any allowance that they presently receive whilst ever they remain in their current Operational Support position;
and that in return:
e)     the current Award's Laundry expenses, Kilometre Allowance, Meal Allowance, Refreshment Allowance, Relieving Allowance, Court Attendance, Accommodation contribution will remain unaltered;
f)     the Award will be amended to include a new Service Allowance, Major Aerial Allowance, Minor Aerial Allowance, BA/Hazmat Allowance, Hazmat Support Allowance, Communications Allowances (for Firefighters, Station Officers and Senior Officers), Country Allowance, Remote Area Allowance and Rescue Allowance; and
g)     All new weekly allowances will become superable.
In resolving this way, this meeting authorises the State Secretary to arrange for the amendment of the permanents' Award as soon as practicable in to reflect this endorsed position."
Declared CARRIED
(306 for, 34 against, 1 abstention)
2)    Future of the Public Safety Training Package (PSTP)
"That this meeting approves the immediate introduction of the Public Safety Training Package (PSTP) for Recruit Firefighters, Firefighters Level 1, 2 3, and 4 and Qualified Firefighters (only) on the strict proviso that the Department first agrees to the amendment of Clause 13 and Tables 1.2 and 1.3 of the permanents' Award to give effect to the Union's revised progression and promotion provisions (as presented to this meeting), in which case the State Secretary shall be authorised to arrange for the amendment of the Award to the extent necessary to ensure that these revised provisions can take effect on and from the beginning of the first pay period to commence on or after 24 February 2006."
Declared CARRIED
(315 for, 25 against, 1 abstention)
SGM venues and voting patterns
Question 1
Question 2
For
Against
Abstain
For
Against
Abstain
Total
306
34
1
315
25
1
Sydney West
51
4
0
55
0
0
Newcastle & Central Coast
28
0
0
28
0
0
Illawarra
59
0
1
60
0
0
Sydney
126
9
0
122
13
0

Albury Central

10
0
0
10
0
0
Broken Hill
13
0
0
12
0
1
Orange
3
5
0
7
1
0
Tamworth & Armidale
5
6
0
10
1
0
Turvey Park
11
0
0
11
0
0
Tweed Heads
0
10
0
0
10
0
3)    Howard's industrial relations agenda and the threat to NSW firefighters
Guest speakers at the Sydney SGM:
John Robertson – Secretary, Unions NSW
Derek Best – Secretary, New Zealand Professional Firefighters Union
John Devereux – Vice President, New Zealand Professional Firefighters Union
Leigh Hubbard – National Executive Officer, United Firefighters Union of Australia
The Union video taped the guest speakers from the Sydney SGM and is currently having copies made to DVD for distribution to fire stations throughout NSW. The State Committee commends the viewing of these speakers so that members can better understand the impacts upon, not only the firefighting profession but all workers in Australia. A special thank you is extended to Comrade Kernin Lambert for his efforts in filming the speakers in a technically trying venue (to say the least).
The State Committee had passed the following motion, which was read to many of the well-attended meetings:
"The members of the NSW Fire Brigade Employees' Union condemn the Federal Government for their complicity with unscrupulous employer organisations in attempting to destroy the working and living conditions of Australians and perverting the ethos of a socially conscious nation. The NSW Fire Brigade Employees' Union congratulates and thanks our Comrades within the New Zealand Professional Firefighters Union for being at the forefront of defending and ultimately helping to rebuild the 'rights at work' of Firefighters, and in fact all workers, during the vicious attacks by a Conservative Government during the mid 1990's. That resistance has strengthened the resolve of their Comrades within Australia to fight a similar parallel Conservative Government agenda, in the knowledge that the battle can and must be won for the wellbeing of all current and future working Australians. Our gratitude is extended to Comrades Derek Best and John Devereux from the New Zealand Professional Firefighters Union, and Comrade John Robertson, Secretary Unions NSW for donating their valuable time and energies to help the members of the NSW Fire Brigade Employees' Union better understand the impacts of this type of Industrial Relations agenda upon Firefighters and workers everywhere."
"Your Rights at Work"
Unions NSW Sky Channel Broadcast Friday, 1st July 2005
The broadcast and rally organized by Unions NSW last Friday was a resounding success with over 100,000 workers and their families attending the 200 venues throughout the State. The word is spreading that the industrial relations changes planned by the Howard Government are not good for our communities and the productivity espoused by Howard will be at the cost of hard won conditions of employment currently enjoyed and expected by all workers and their families. The Union applauds all members who were able to attend, but wishes to emphasize that more members need to become actively involved in a fight that will test our resilience over the coming years.
Should you need pamphlets to distribute to family, friends and even strangers, contact the Union Office and we will source more from suppliers. Don't forget "The Last Weekend" family picnic day planned by Unions NSW at Sydney Olympic Park on Sunday, 7th August 2005 11am to 2.30pm which includes loads of activities for the kids and a few speakers to entertain the adults. The Union has organized a marquee for members to assemble around and to show firefighter strength of purpose in defending their rights to spend time with their families before Howard takes it away.
The Union would like to hear from members about their best campaign tactics so that we can pass on tips to the rest of the Union – one example was the Union flag and the banner plastered across the front of Cronulla Fire Station being very effective for those traveling along the Kingsway!
Medical Assessments – Be Warned!
Members are again warned not to take the Department up on its offer of free medical assessments.  Whilst the Union encourages members to look after their health, we advise that you do so through you own GP and only inform the Department of medical conditions where obliged. Do not volunteer yourself for medical scrutiny as it may mean a loss of your job.
Performing a Country Relief?
Ensure that you confirm all of your entitlements with the Department and the Union to ensure that you are satisfied with the arrangement. Members' access to Clause 26 of the Award does vary depending on their residential location, their base station and the location of the relief. Don't get caught out when you come home, find out before you go.
EEO Committee Meeting – 8 July
If members have any concerns that they wish raised and discussed at the EEO meeting please put them in a brief email to office@fbeu.net. Any submissions received after 8 July will be retained for the next scheduled meeting, or if urgent can be followed up out of session.
Tactical Communications
The Union is concerned over feedback from firefighters after the Union agreed with the Department's trial of three brands of helmet mounted radio communication devices. Apparently none of the units has inspired confidence in any of the members who have trialed the equipment and have scored at best 3 out of 5 for average and acceptable. Problems include (but aren't limited to) unintelligible reception, head mounts which move constantly, cords that don't allow adequate movement of the head, poor handset quality and trial units which differ from production models.
The lack of adequate expressions of interest through acceptable purchasing protocols, to the entire firefighting industry, have sent alarm bells ringing with your Union. We will not accept firefighters being stuck with the best of a bad lot due to budgetary expedience. Members who have trialed this equipment should not be influenced by Departmental managers who seek to revisit trial results by interviewing those firefighters involved and questioning the original scores specified.
"Stay United"
Craig Harris
State Secretary