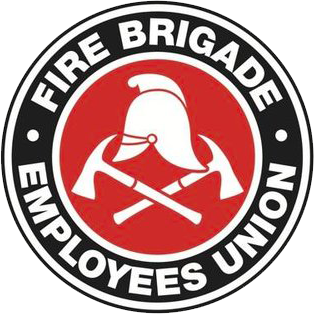 Strength in unity since 1910
You be the judge
August 14, 2008
No one has enjoyed the Department sledging the Union, playing the man and not the ball and banging on about the weakness of the Unions wage claim over the last eight months. The claim that firefighters were somehow responsible for the Department building Bathurst fire station backwards and the claim that Union bans were responsible for FBEU members getting booked when under lights and sirens when no one had filled in paperwork or been booked in these circumstances since traffic cameras were first introduced.
The propaganda war currently being waged by the Department through these claims and more recently the Commissioners 'Award Updates' have been designed to do nothing other than undermine members confidence in the democratically elected leadership of the Union and weaken the solidarity that makes us strong. Contrast this with the actions of the police Commissioner Andrew Scipione when he announced publicly that coppers have a tough job and deserve more money.
The threat to close fire stations and 'reduce' firefighter numbers is not a scare campaign mounted by the Union, it is not a flippant off the cuff comment dished out in the heat of the moment and it is most certainly not a lie from the Union to scare its members.  The threat is contained in the very heart of the argument Department has served up to the court in its attempt to cut our wages below inflation and tear apart conditions like annual leave and rates of pay.
However the tough talk is now over and the cards are now finally being placed on the table. In the Departments 'Outline of Contentions' document it has clearly and unequivocally informed the courts that if any more than 2.5% increase in wages is awarded firefighter numbers will be reduced and fire stations closed. (see website for actual document) The Union has now written to the Minister informing him that the Union requires a commitment from him that whatever outcome is awarded by the courts will be fully funded and resourced by the NSW Government.
Both the Minister and the Commissioner have been forced to come out and defend the threat to sack firefighters and close fire stations if the courts award us any more that the 2.5% on offer from the government. Hence the recent half hearted and disingenuous attempts to back away from these attacks on our job. This has not come from any altruistic plan to look after firefighters. The back down has come as a direct result of the hard work and effort FBEU members are making in campaigning, lobbying and embarrassing those responsible for this behaviour.
The Union will now be escalating the direct action campaign and needs every member to get involved and come to the mass meetings scheduled for next week. This fight is no longer about wages, it's now about our conditions and our jobs.
Simon Flynn
State Secretary