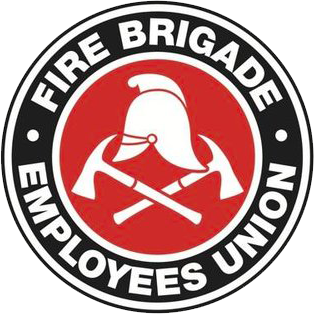 Strength in unity since 1910
Petrol Driven Inter's Banned
February 3, 2009
The concept of gassing workers is not one normally associated with good industrial relations and in fact went out of fashion shortly after the First World War when thousands of troops returned from the trenches of Europe. Lungs, throats and eyes blistered and scared by mustard gas and chlorine. Thankfully we don't have to put up with that and we don't have to put up with getting gassed by carbon monoxide in the cabins of fire engines either  – so the Union's State Committee of Management has banned the use of all first response petrol driven International series appliances. The Union has also banned the use of this series of appliances in the Service Exchange Vehicle (SEV) fleet.By now most firefighters would be aware that the Department has issued an Operational Safety Bulletin drawing members attention to carbon monoxide exceeding acceptable safe levels when using these particular fire engines. While the Department claims the carbon monoxide levels can be dealt with by wearing compressed air sets, this is a ludicrous proposition and a half-baked attempt to mitigate a problem that should not be occurring in the first place.
The Department has this morning committed to reviewing the levels of carbon monoxide seeping into the cabins of these fire engines and has informed the Union that it is investigating a technological fix that may address this issue. In the mean time the Union has resolved that on Tuesday 31st March 2009 all petrol driven International appliances remaining in service including the major emergency fleet will be banned from use once and for all.
No member should now accept any such appliance either as a running appliance or as a Service Exchange Vehicle. If members are called upon to crew these appliances in the event of a major emergency, the appliance should be checked using the brigade's gas detector to ensure that it does not exceed safe gas limits and all members are to submit Notification of Injury, Illness, Exposure and Near Miss (NIIENM) forms and note the incident in station occurrence books.
The very fact that these vehicles have now been in service for close to 25 years should be reason enough for the entire series to now be removed from service completely at the conclusion of the Bushfire Danger Period.
Simon Flynn
State Secretary