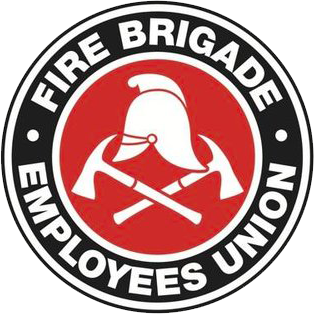 Strength in unity since 1910
Vale Senior Firefighter Dave Balfour
February 18, 2009
The catastrophic Victorian bushfire disaster was driven home to all in the most tragic way last night when senior firefighter (qualified) David Balfour from the Gilmour brigade in the ACT was killed on the fireground.
Dave Balfour was killed when a large branch fell on him while connecting a hose to his strike team's tanker. Dave and his crew were responding in a task force to the fire zone east of Marysville. Other members of the crew appear to have been unharmed. Further details of the circumstances surrounding the Dave's death are still under investigation.
Dave had been a firefighter since 1997. He was well regarded on the station and a good operator on the job. He was also an active union member, and has served on the Committee of Management of the ACT branch of the United Firefighters Union from 2001.
The Union's National Office has called for a minute silence at the beginning of the first shift each platoon or brigade start immediately on receipt of this notice. This will be happen across the country. He is survived by his wife, Celia, his children Alison 14, Daniel 13, Francis 11 and his father Al.
The Union has now also moved to establish a Trust Fund to ensure that the Balfour family does not suffer financially.
Anyone who wishes to make a donation to the Balfour Family Trust can do so by carrying out the following instructions:
Account Name: Public Trustee Common Fund
BSB: 062920
Account Number: 10036944
Please ensure people use the reference BALFOUR or 139461 when depositing funds, for ease of identification donations via Electronic Funds Transfer are encouraged.
Our thoughts and condolences go out to his family and his comrades.
Funeral details will be announced once arrangements have been made.
Simon Flynn
State Secretary