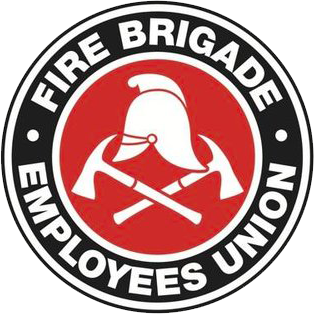 Strength in unity since 1910
Funeral Firefighter David Balfour
February 20, 2009
The recent tragic death of firefighter David Balfour whilst fighting the Victorian bushfires has deeply touched firefighters across the country. David's death is believed to be the first death on duty of a member of the ACT Fire Brigades. His passing was made all the more tragic by the fact that he was risking his own life in defending the lives and property of people from interstate due to a sense of duty to the firefighters from Victoria who helped defend Canberra during its extreme bushfires.
David's funeral will be held as follows:
Tuesday 24 February at 11am
The 'Holy Family' church
Castleton Crescent, Gowrie, ACT
Internment will follow in the Woden Cemetery Justinian Street, Phillip, ACT
The funeral will be a full brigade funeral. Members attending are requested to wear full dress uniform, hat and galatea. Given the overwhelming response from members the Union has arranged buses to transport those wishing to attend David's funeral leaving from the City of Sydney fire station at 7:30 am and Saint Andrews fire station leaving 8 am.
Given the limited space on the buses the Union asks that all members requiring transport complete and return the attached sheet with the names and platoons of those attending and fax the form back to the Union office on ((02) 9218 3488 by no later than noon Monday 23rd.
For those wishing to support the family but unable to attend the funeral a whip round of all members attached to your brigade would be enormously beneficial given David leaves behind a wife and three young children.
Donations should be made via electronic funds transfer or through any branch of the Commonwealth Bank of Australia quoting:
Public Trustee Common Fund
BSB: 062920
Account Number: 10036944
Please use the reference BALFOUR or 139461 when depositing funds.
Simon Flynn
State Secretary